Alltech
Working Together
for a Planet of Plenty.
Delivering an inspiring creative strategy for a $3bn, 6,000 strong global leader
To set a table for 10 billion people by 2060 needs 70% more food. Exploding populations, economic volatility, geopolitical shocks, scarcity of natural resources and climate change make for complex challenges. This is why companies like Alltech are so crucial. They are revolutionising how farmers produce, feed and nourish our growing populations with solutions for a restorative, reparative, regenerative world. We partnered with Alltech to deliver a refreshed visual and verbal identity, communications and engagement strategy to position them as the catalyst for a transformative future.
The challenge:
Founded by pioneering scientist Dr. Pearse Lyons in 1980, Alltech's unparalleled innovation and relentless entrepreneurialism have made them world leaders in animal health and nutrition. However as a result of strong growth and greater brand autonomy within business divisions, fragmentation was challenging the brand's potential impact.
Our challenge was to design an inspiring, consistent and simplified branding system that is firmly rooted in Alltech's purpose "Working Together for a Planet of Plenty". The brand refresh needed to win the hearts of their 6,000 strong workforce whilst attracting 'Planet of Plenty customers' ie. those that will work with Alltech to pursue sustainable and positive impacts in farming and agriculture.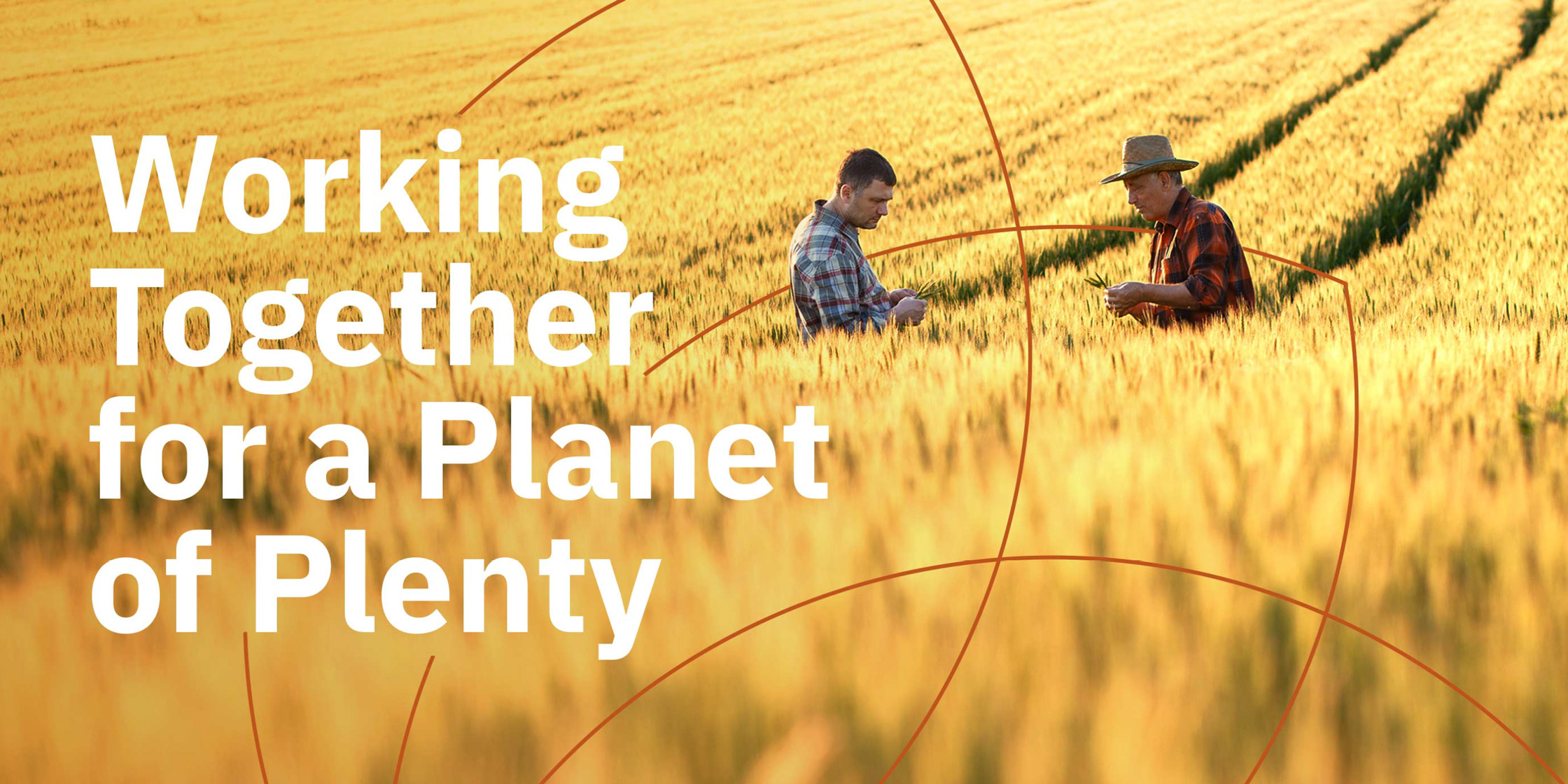 The solution:
Our starting point was to build one global brand platform and one powerful Masterbrand system to radically reduce the proliferation of branded products and platforms. Customers were heroed in the brand narrative using stories to evidence how Alltech can support their net positive agendas. Partnerships, products and tools were amplified to demonstrate Alltech's complete and holistic package of value. A simplified and focused global brand architecture model was developed spotlighting Alltech's competitive advantages to influence customers, making brand decisions simpler. Finally, a strong governance model was formed to ensure Alltech's brand was managed and nurtured, maximising its value going forward.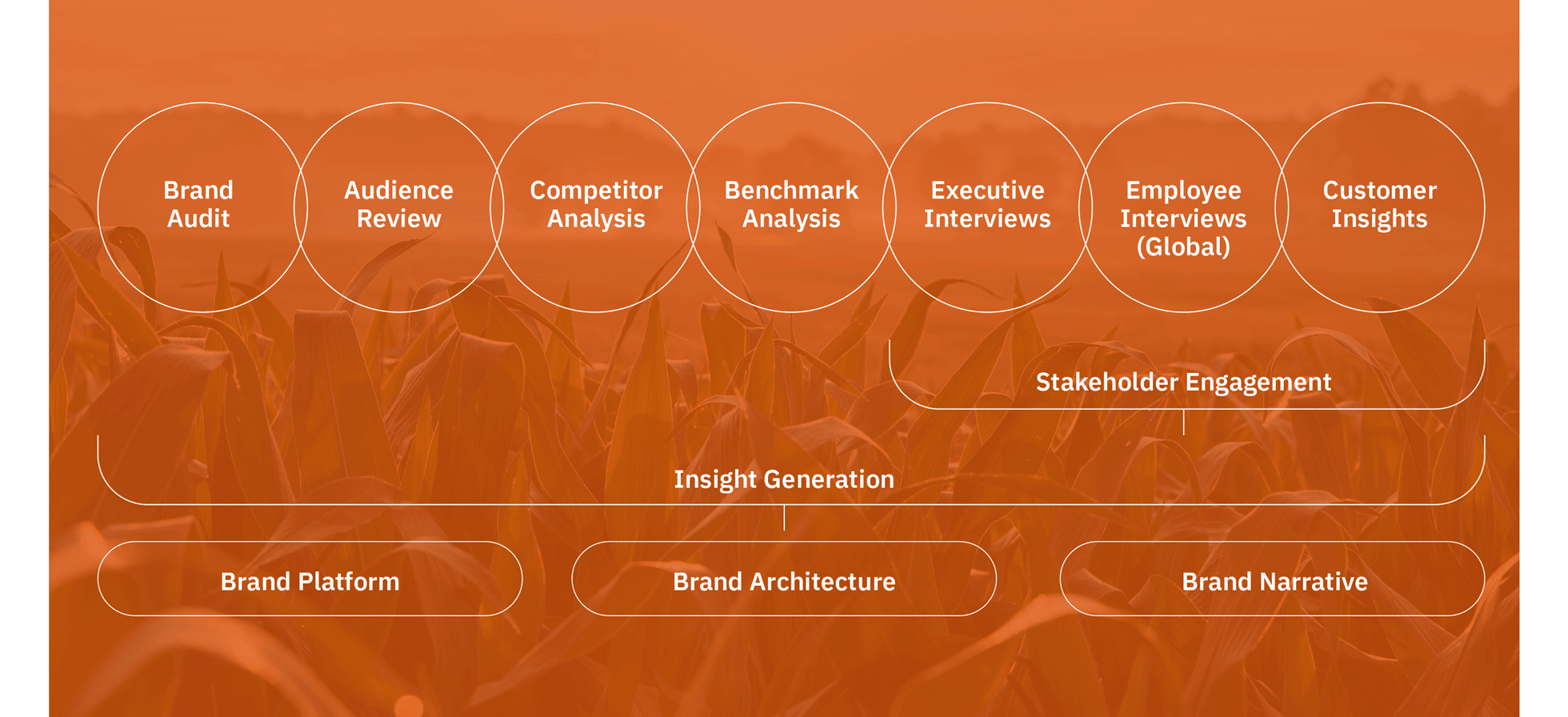 Alltech's brand narrative centred on their commitment to advocating for science, data and sustainability, unleashing the full strength of their facts through storytelling. Using our research insights as a starting point, and grounding the brand narrative in their purpose, we built a system for messaging that put impactful stories at the heart of communicating, selling, training, educating and inspiring.
A compelling messaging structure was built around three prefixes: "What if..?" for big challenges facing the industry, "Working together.." to highlight Alltech's collaborative spirit and elevate their customers, and "How we" to illustrate their unique approach and positive impacts to customers' challenges.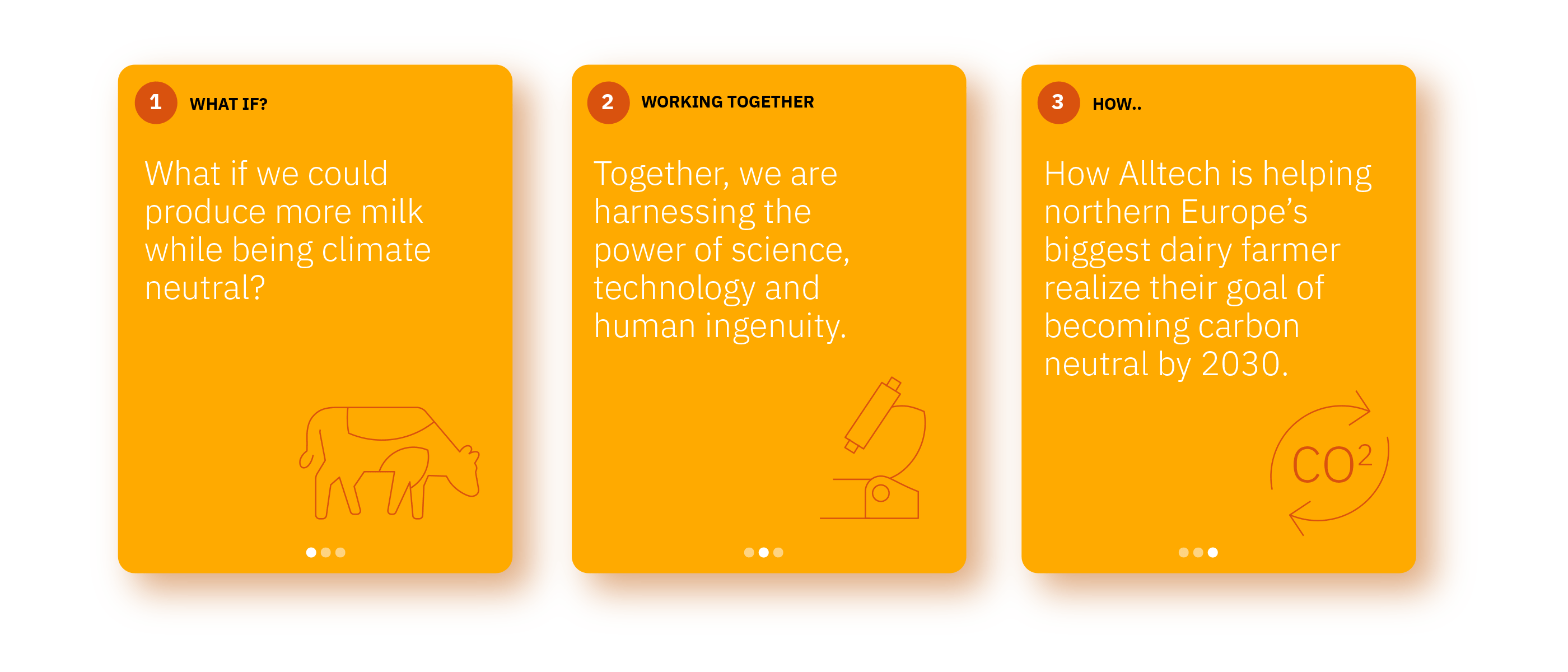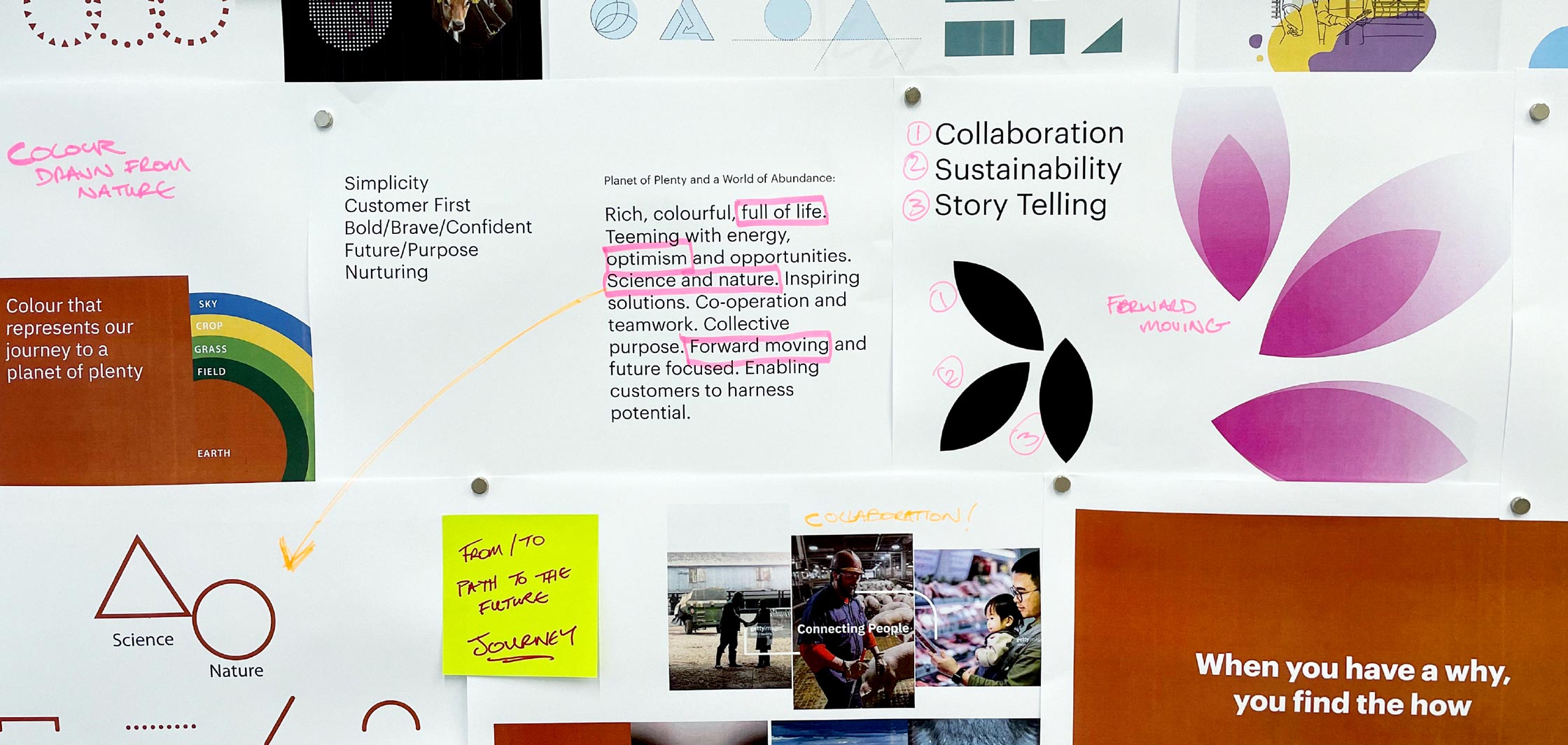 A unique Planet of Plenty creative device was developed and expanded to create a robust and dynamic system that became the unifying thread throughout all communications and touch-points, ensuring the brand purpose became omni-present.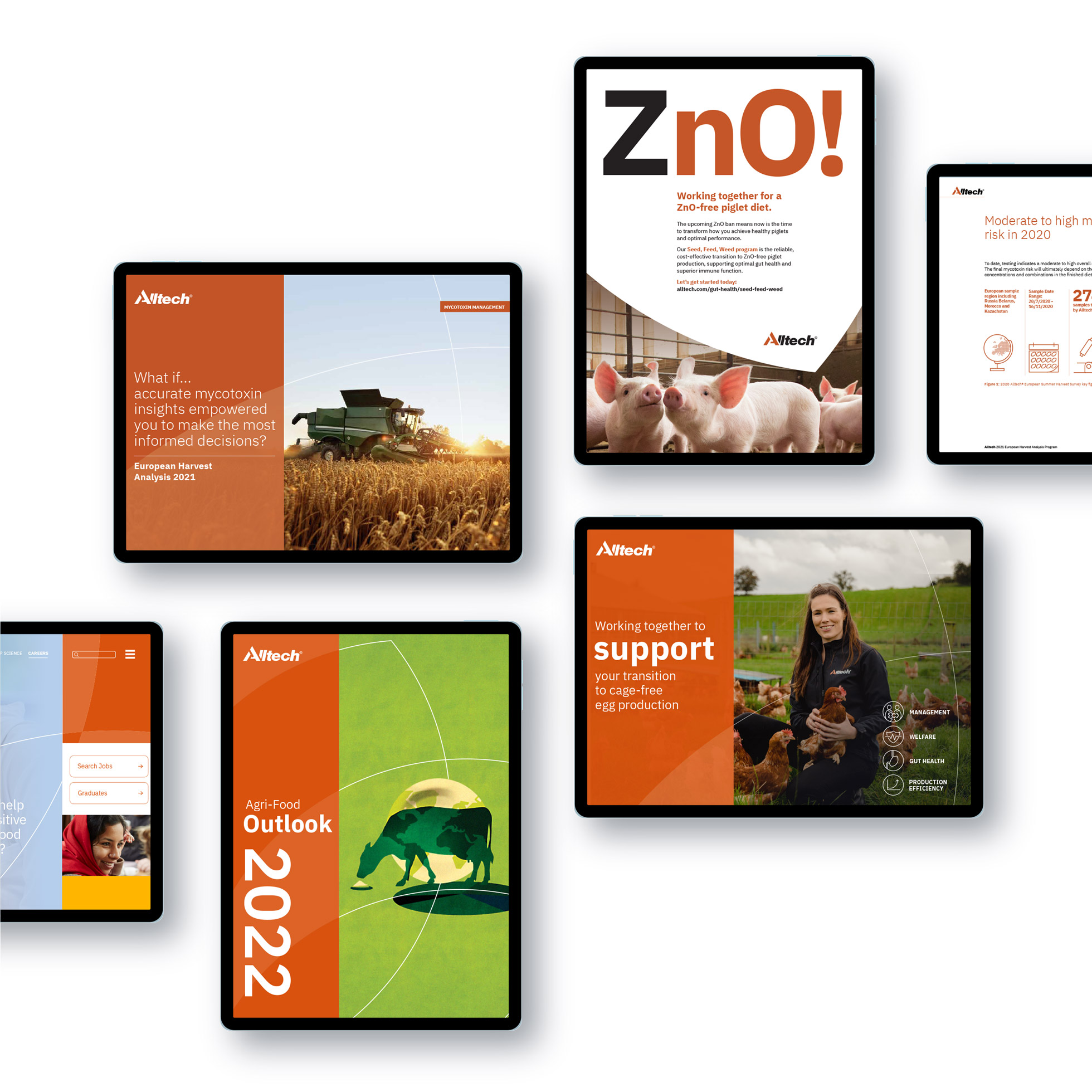 RichardsDee partnered with us to create a brand that is firmly focused on our vision for a world of abundance. The impacts following the programme have far surpassed our expectations; we now have a brand that galvanizes us to Work Together for a Planet of Plenty every single day.
Orla McAleer, Chief Marketing Officer, Alltech
Photography became a key brand component and integral to storytelling. A unifying photography style that celebrates 'Working Together' was defined. An imagery bank was created that is rich and natural demonstrating partnership and collaboration at every opportunity.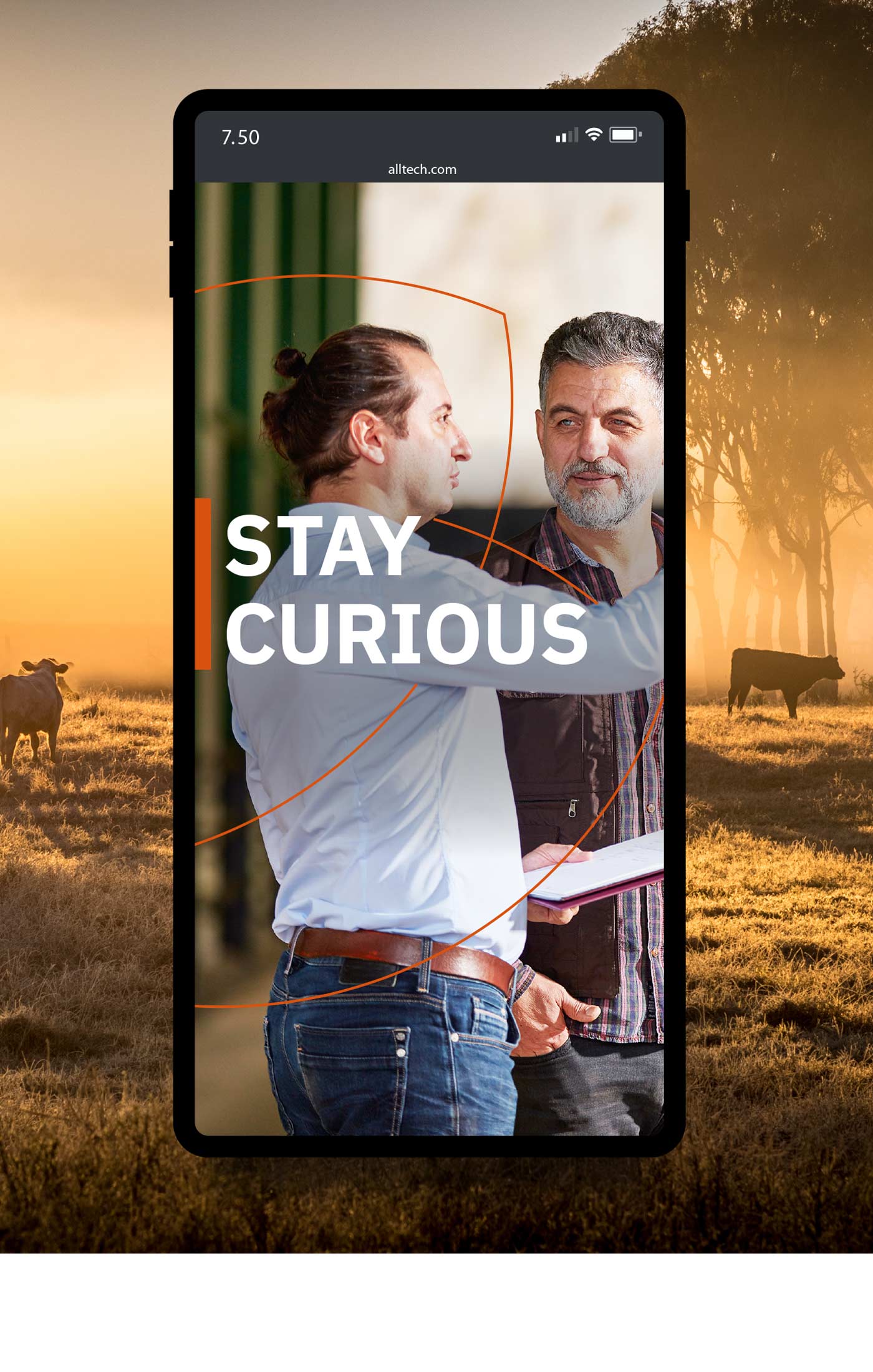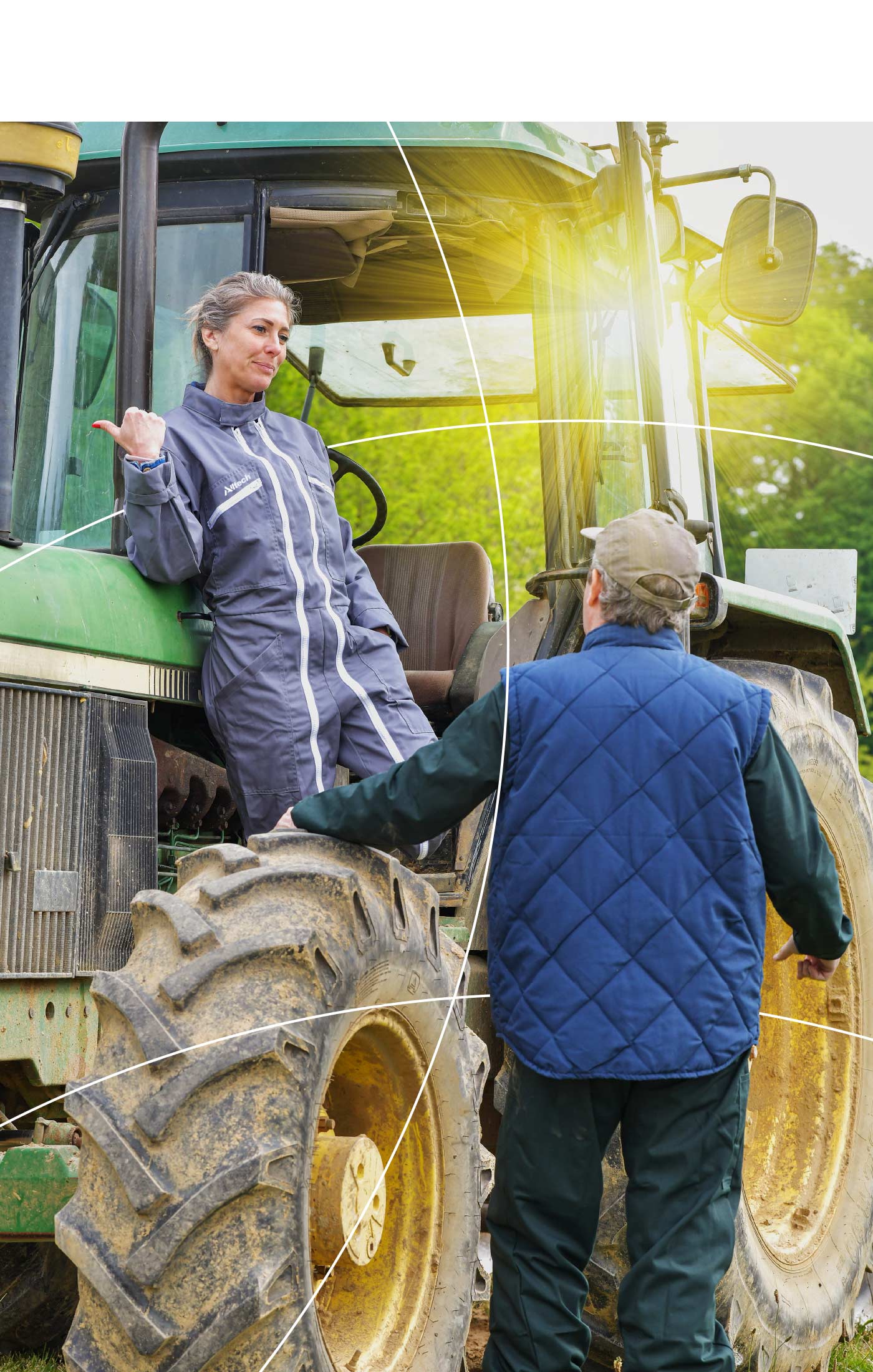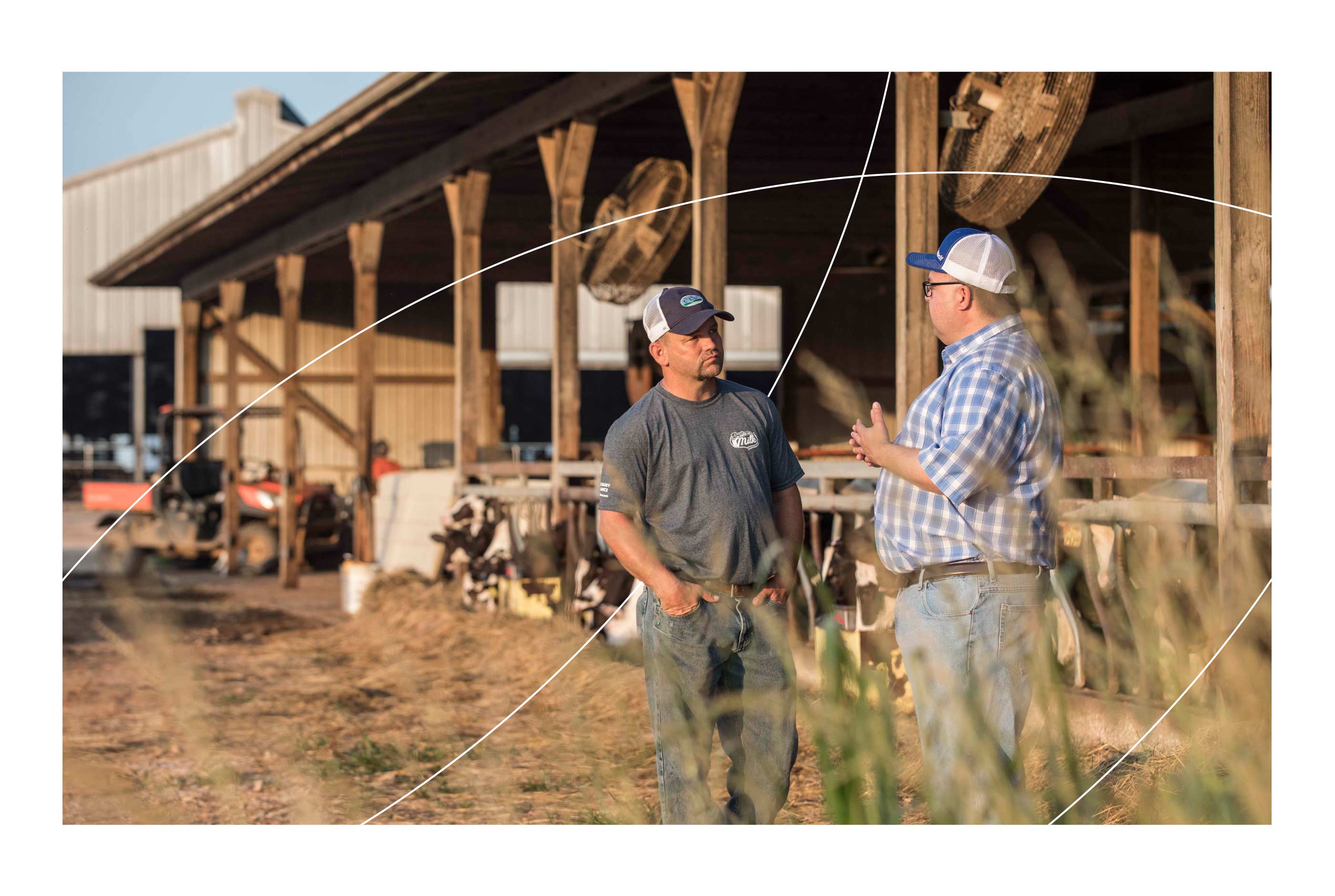 While Alltech's primary colour palette was extremely recognisable it had over time strayed from its initial ownability. Simplifying their palette and returning to the original Alltech Terracotta refocused impact. To support this, we developed a refreshed secondary palette that took inspiration from our planet and became a representation of the colours of the earth's layers.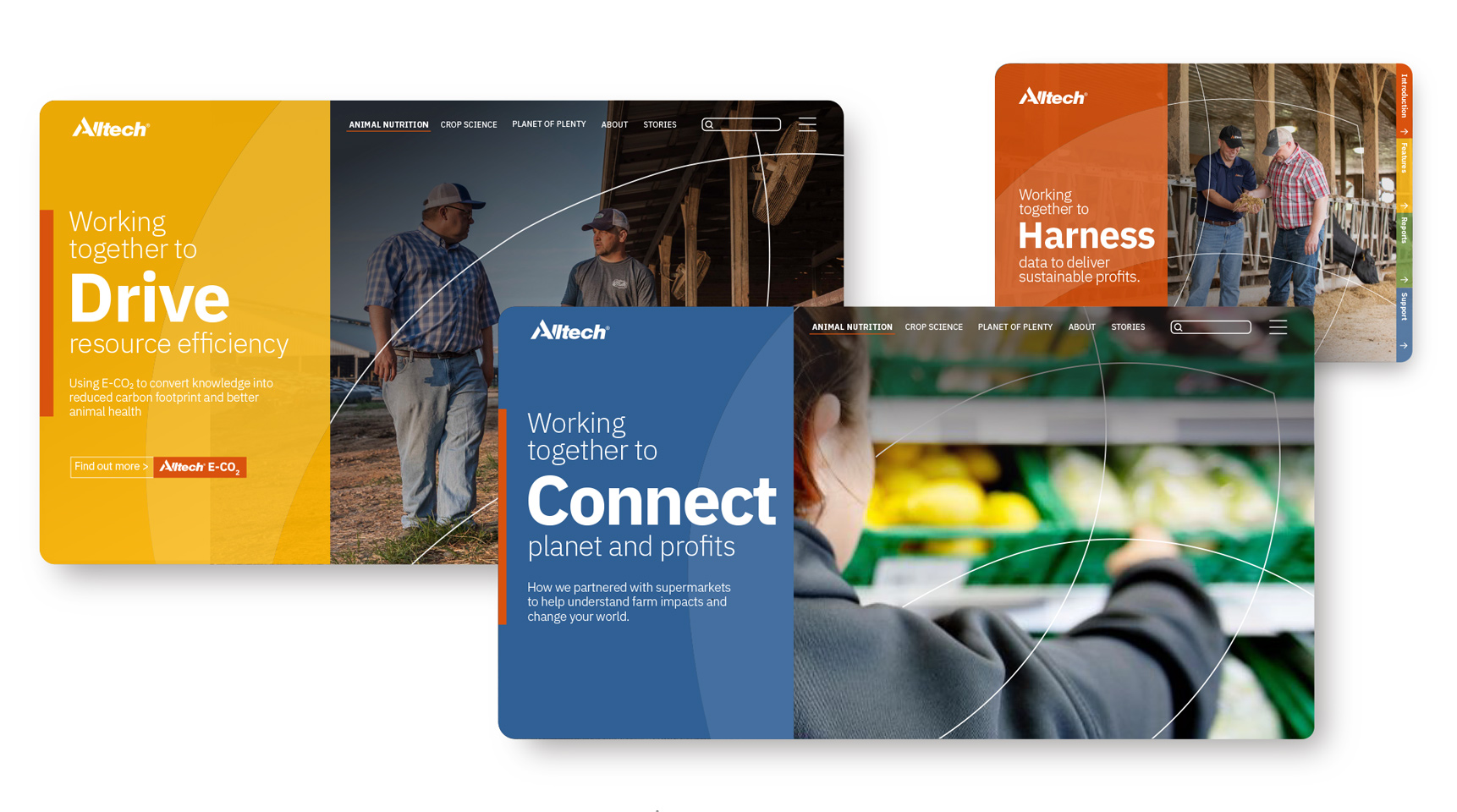 The brand typeface Plex was selected as it best reflects the attributes of the brand plus it speaks over 100 languages bringing both consistency and flexibility across all regions while saving time, expense and streamlining workflows.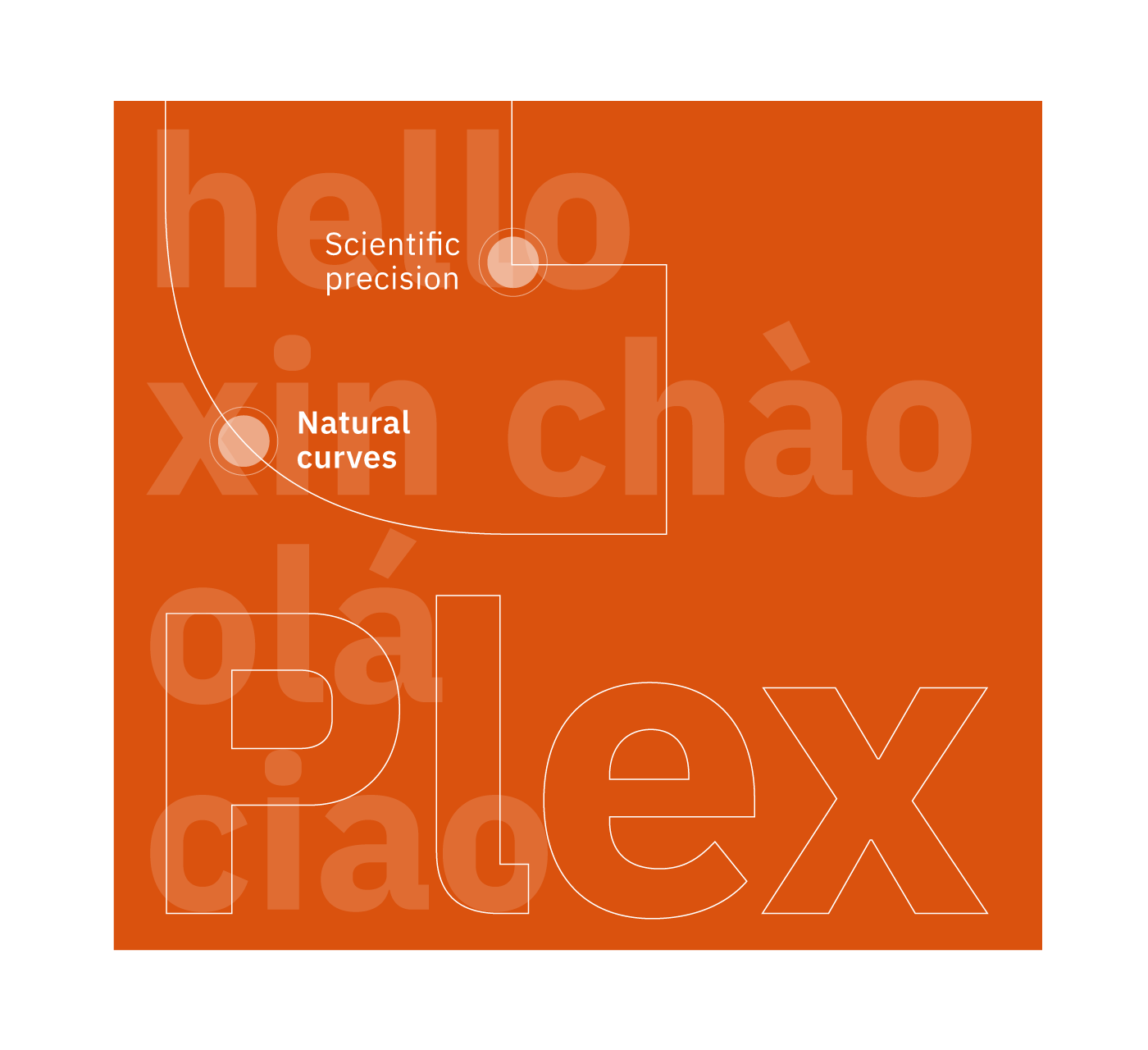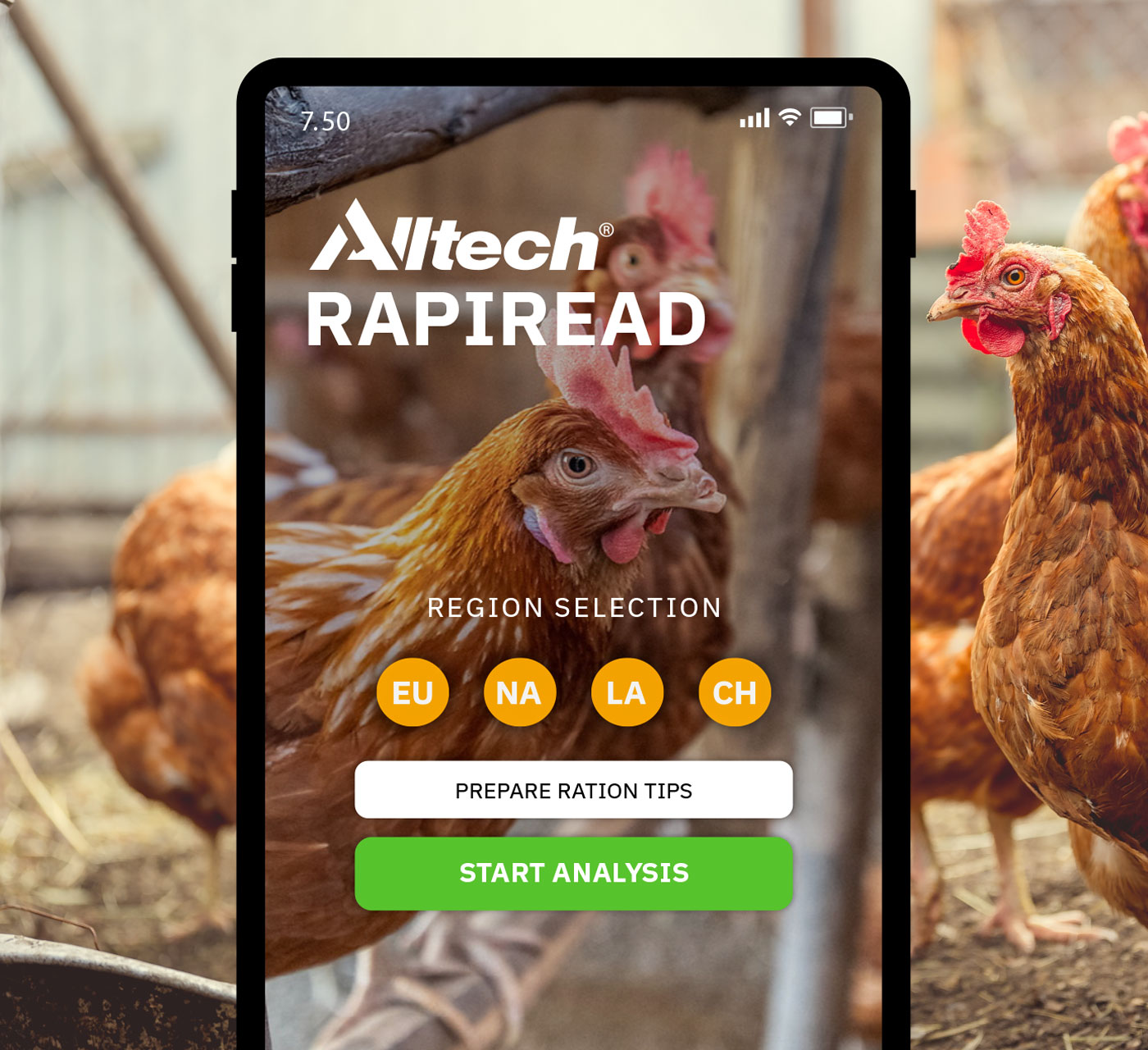 One powerful Alltech master brand architecture was built to radically reduce the proliferation of branded products and platforms. A simplified and consistent type treatment was introduced for brands and technologies, streamlining the visual treatment and making brand decisions simpler.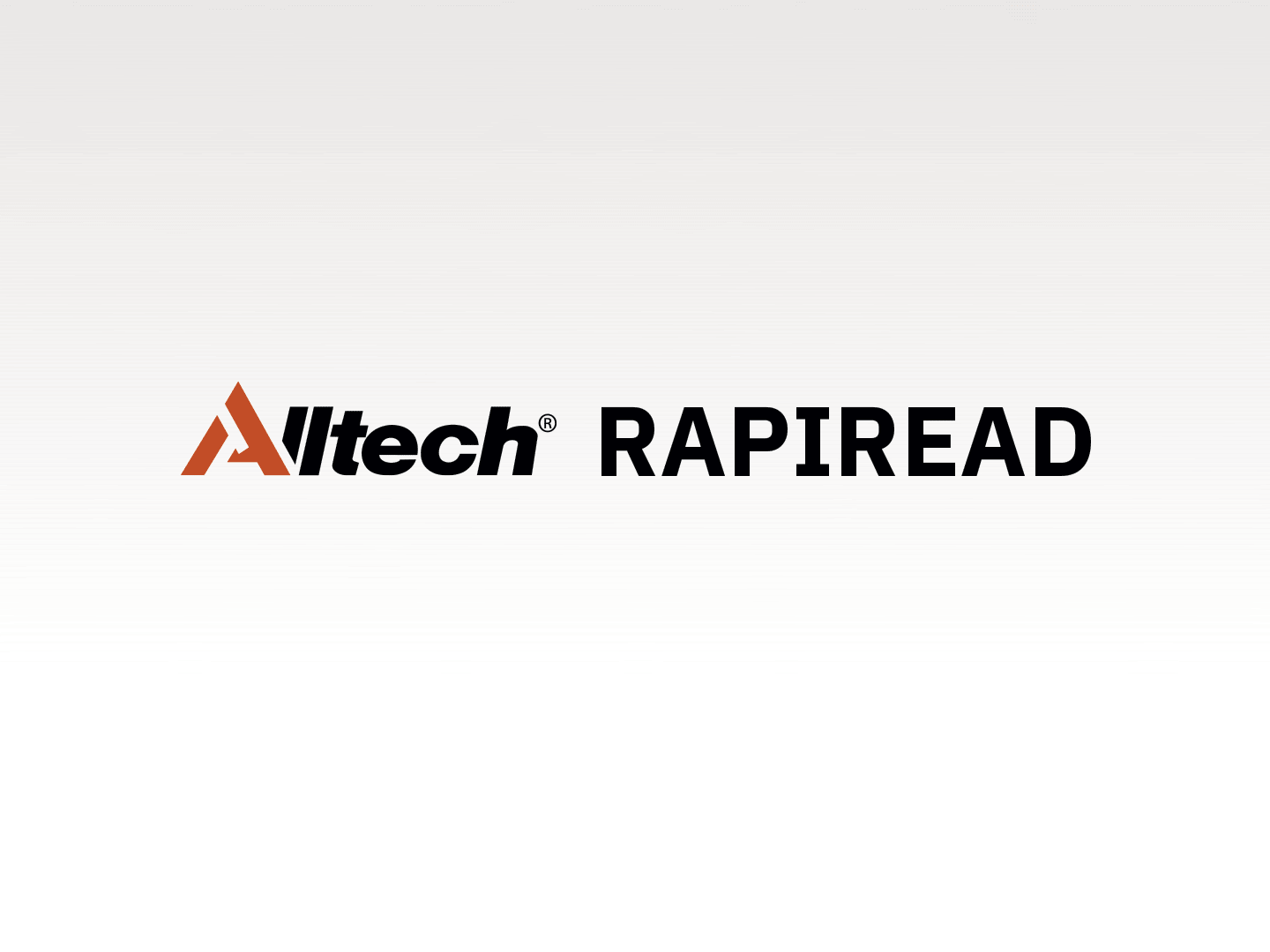 The new identity system can be flexed and used in a brave way, asking provocative questions that will spark conversation and debate. It builds on the heart and heritage at Alltech's core, simplifying visual and verbal brand assets while unifying their people behind the purpose shaping the future of agri-tech: Working Together for a Planet of Plenty.