Fáilte Ireland
Refreshing Ireland's
National Tourism Authority
As Ireland's National Tourism Development Authority since 2003, Fáilte Ireland needed an evolved visual identity flexing its heritage into the future and expressing its position as the leading authority in cultivating a thriving and sustainable tourism industry for Ireland.​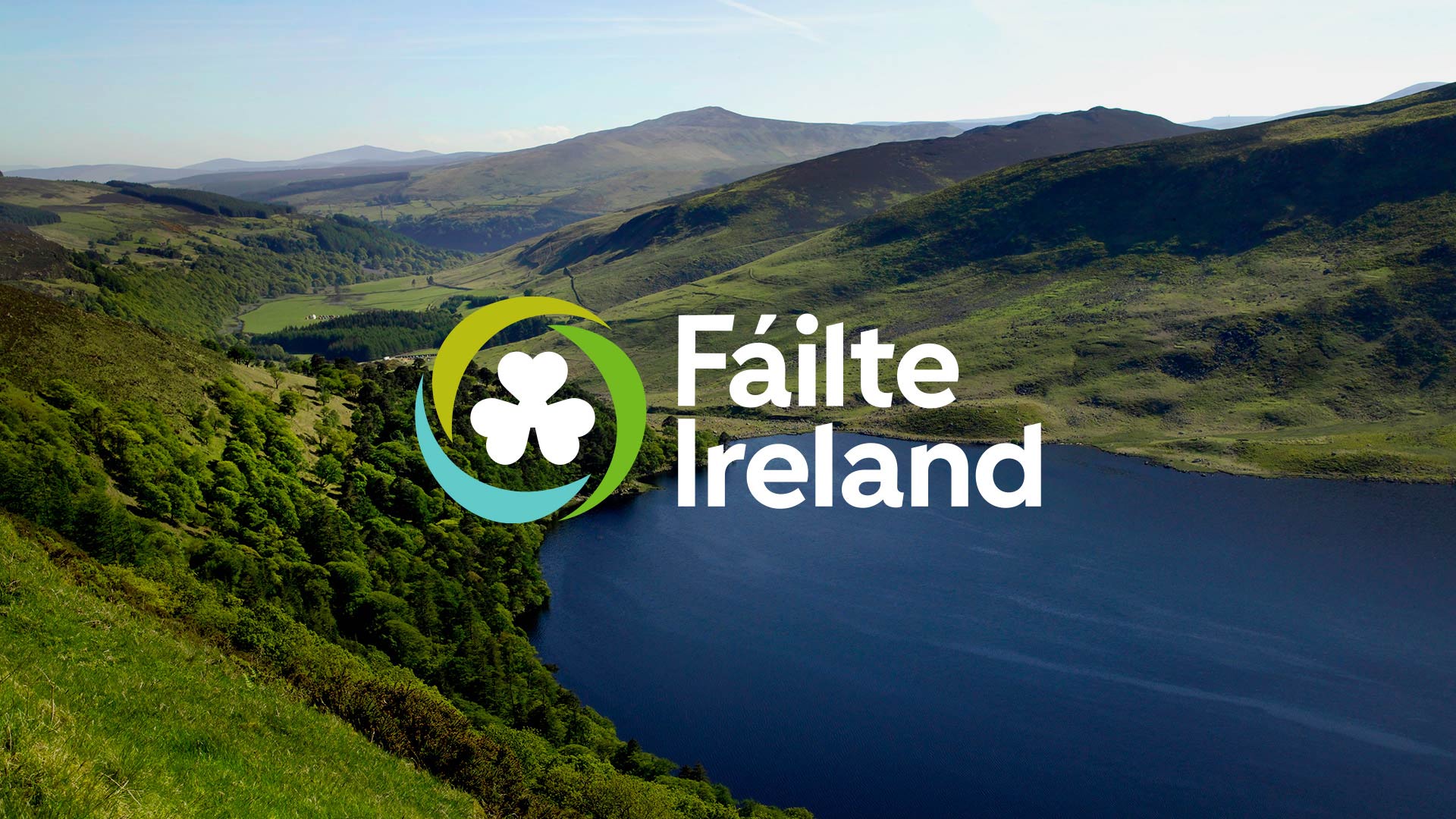 Challenge
Fáilte Ireland has played a critical role in bringing Ireland's entire tourism industry together to work harmoniously towards shared goals, enriching communities, delivering jobs and sustainable growth, and recognising Ireland's natural environment as the cornerstone of tourism. Our challenge was to design a visual identity capturing Fáilte Ireland's evolved role and values, positioning it as the trusted shaper of the tourism industry in Ireland.​
Solution
We built on the strength of the iconic shamrock – instantly recognised as the badge for tourism in Ireland – modernised the typeface, and harmonised the colours to strengthen both Fáilte Ireland's brand story as well as their contemporary regional brands. It was important to develop a warm and authoritative shamrock, leading us to re-invigorate Bord Fáilte's classic identity drawn in the 1960s. The new brand identity is rich in storytelling based around the reflection of three aspects: communities, customers, and industry partners; innovation, support, and sustainability; and the sky, the land, and the sea.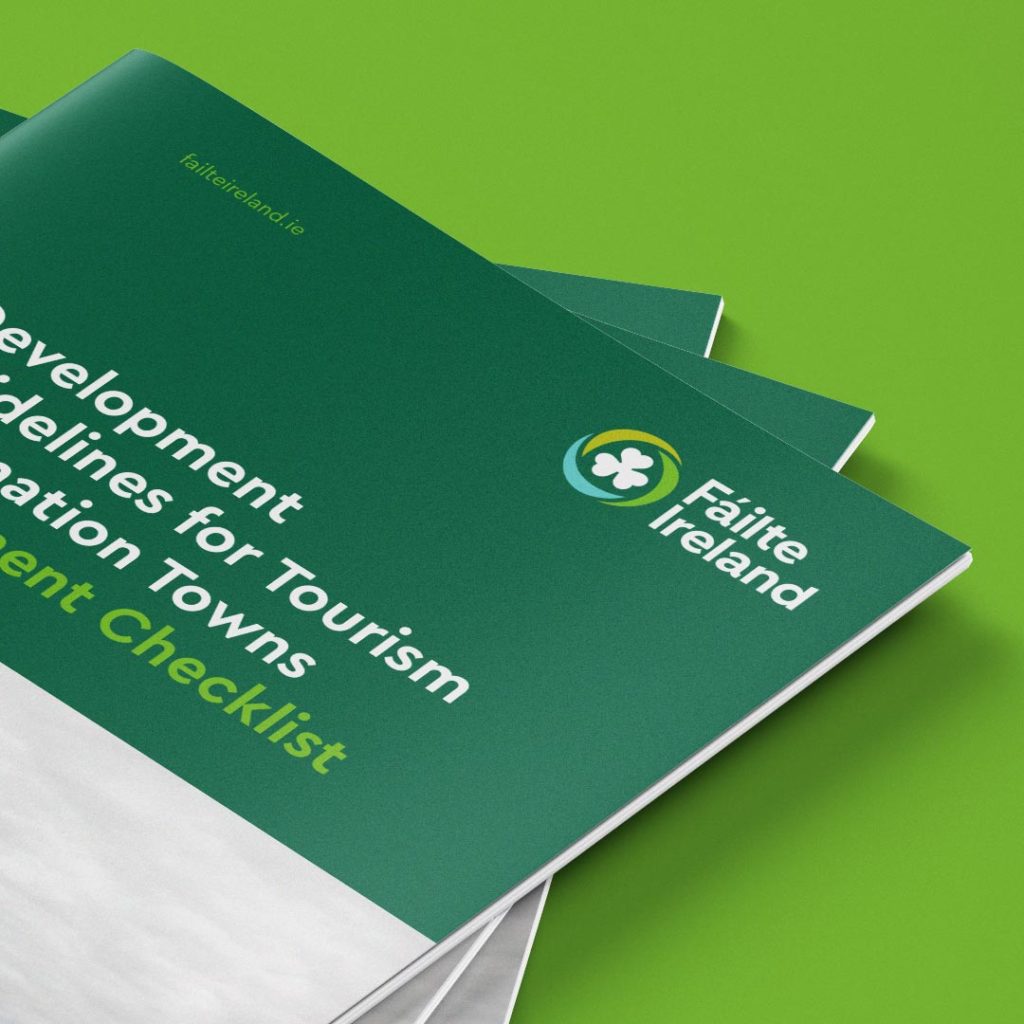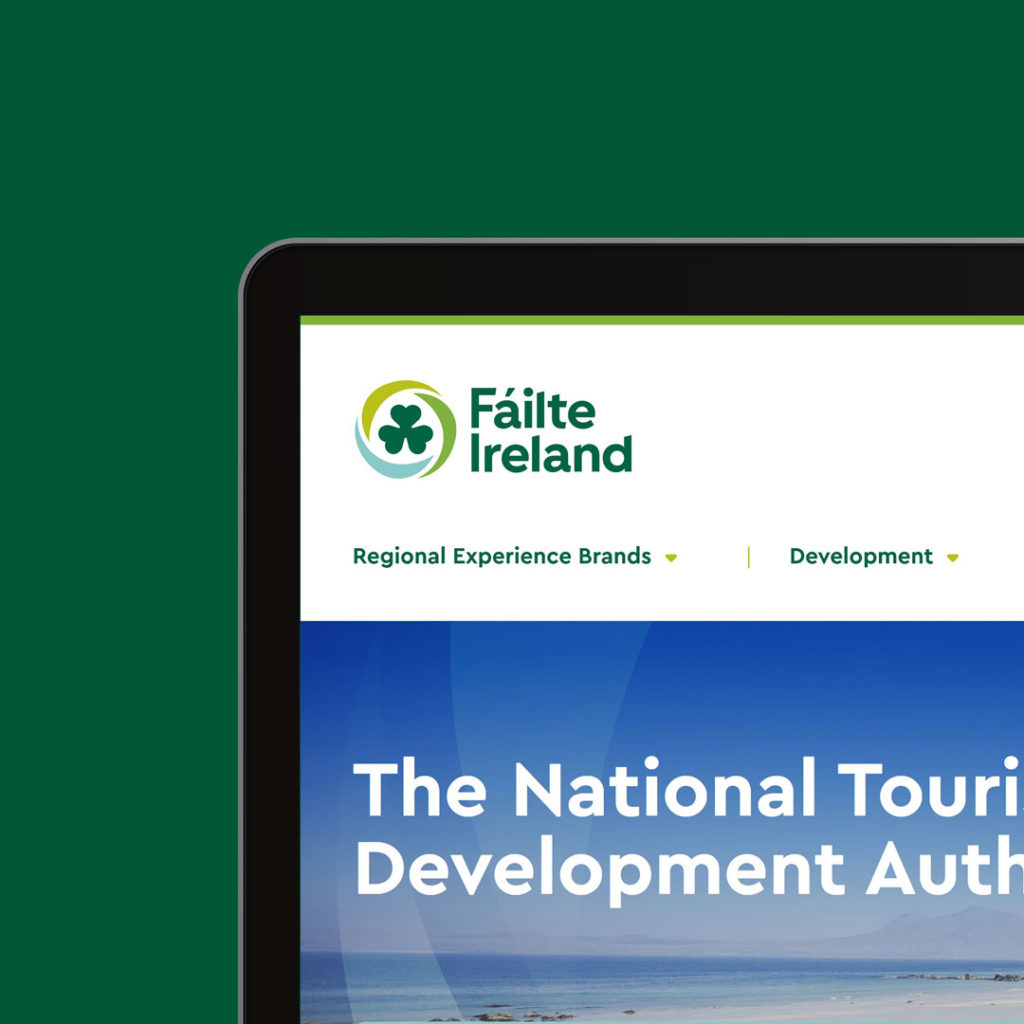 By reversing the classic Fáilte Ireland mark from a negative shape (white) to a positive shape (green), and moving the surrounding möbius marks outwards to allow the national symbol to breathe, the modernised and digital-first logo captures the dynamic tourism and physical landscape Fáilte Ireland represents as well as the harmonious collaborations, objectives, and deliverables it enables.
By standardising the colours and integrating the typefaces with Fáilte Ireland's regional brands, we clarified the relationship between the brands and simplified the brand strategy, making it easier for audiences and stakeholders to navigate and implement and making the identity work with more agility as both a storyteller, and a mark of authenticity.
"The refresh of Fáilte Ireland's visual identity has helped reconfirm our organisation's priorities and goals – reinforcing collaboration, action and integrity.
From the start, the team brought their incredible design expertise and understanding of distinctive brand assets to the table, resulting in a visual identity that moves the organisation forward in a way that is truthful to our role and focus."
Fiona Knox, Marketing Manager, Fáilte Ireland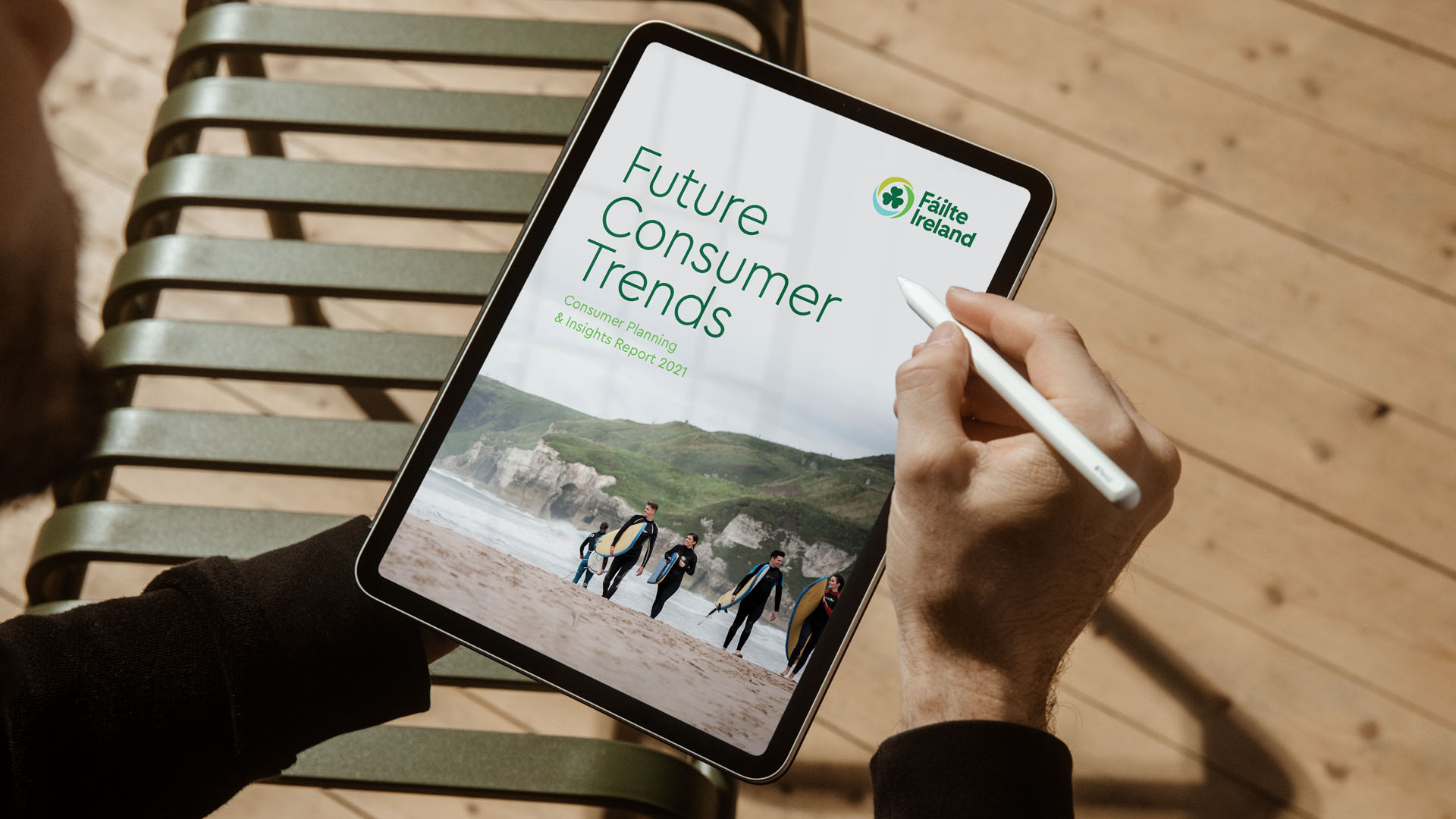 The new identity is confident, contemporary, and considered, bringing together the people and brands under Fáilte Ireland's guiding influence and projecting their story into the future.