Indigo
Engineering a Digital Future
Branding the leading edge of global digital transformation.
 Indigo Telecoms Group designs, evolves, and enhances the digital infrastructure around us. With a global presence in over 90 countries, plus growth and new acquisitions, a new brand strategy and identity was required to reflect Indigo's broadened services and ambitions.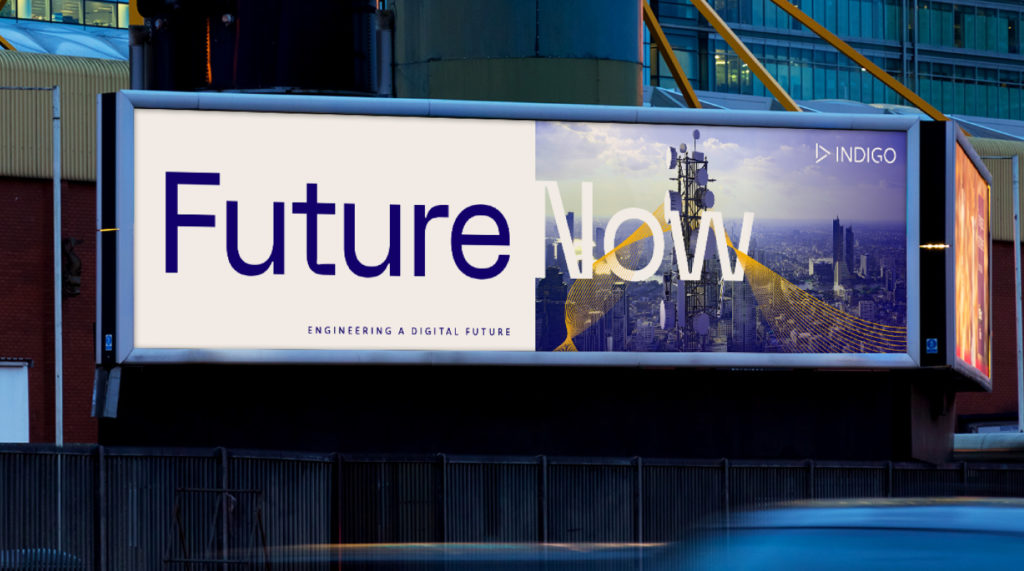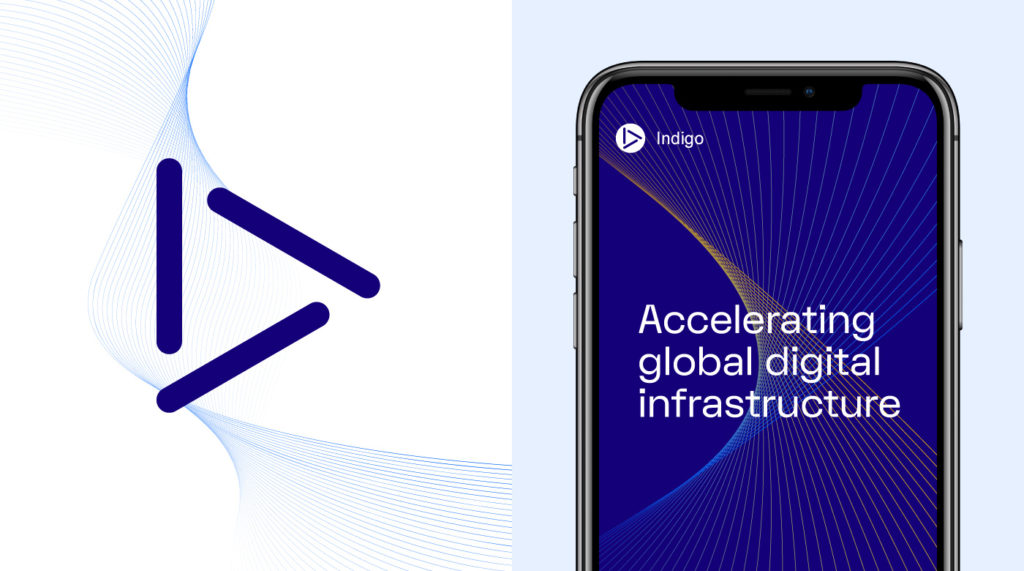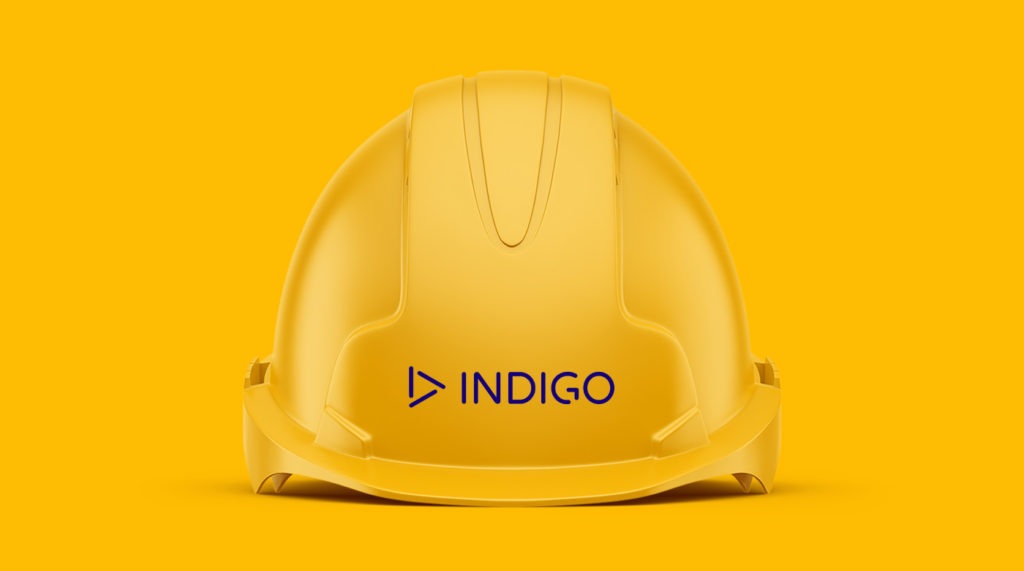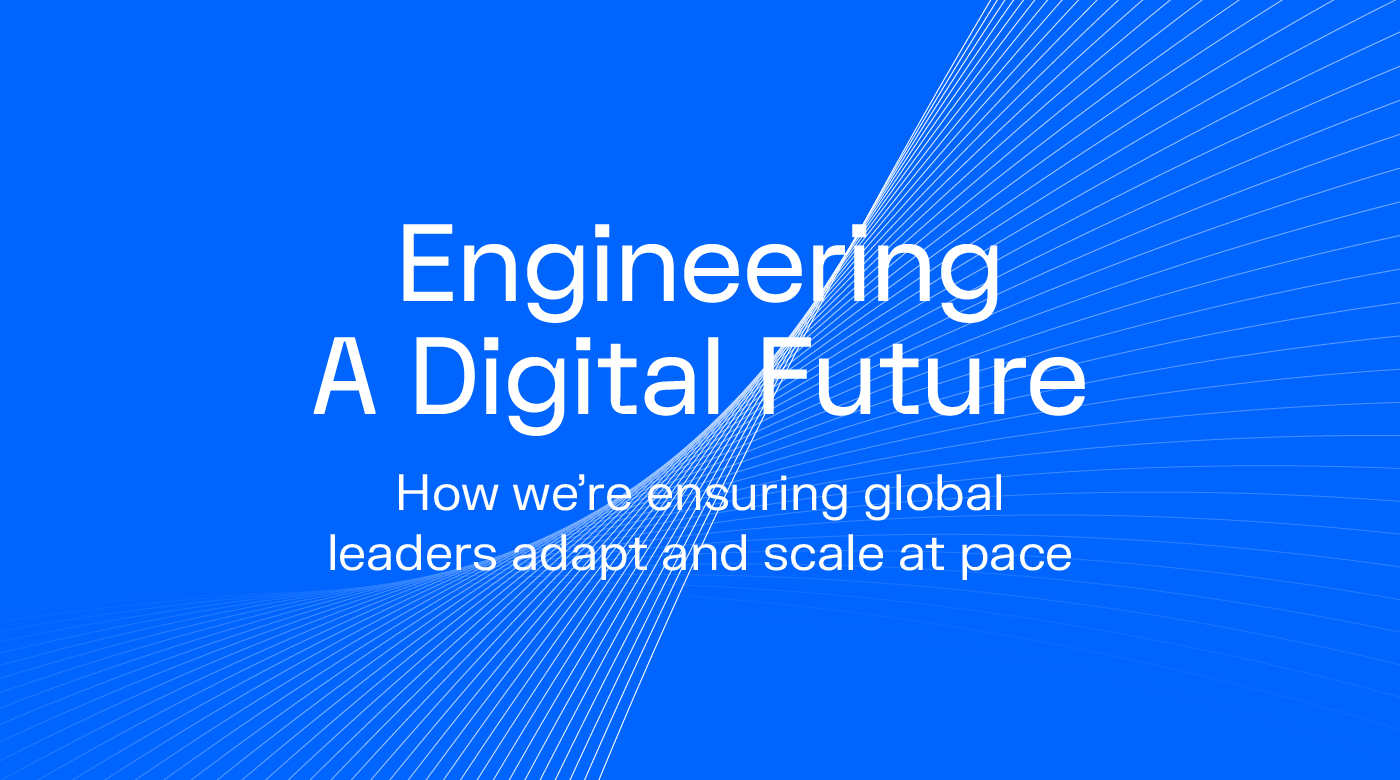 Challenge
We needed to develop an articulation of Indigo's desired positioning that would deliver differentiation, relevance, and clarity for the new Indigo brand, communicating the breadth of Indigo's expanded offering. This would focus the Indigo Value Proposition, sales and marketing strategy, messaging, and target the right customers.
With a number of acquisitions completed, the project needed to build commitment from new and existing stakeholders by ensuring that the process was inclusive and participative. Ultimately, we needed to ignite perception of the new Indigo as the global leader in digital infrastructure.
Solution

We began the process through strategic engagement with new company's top global customers as well as workshops with a wide range of staff to understand the brand equity and help craft the new positioning. From this, we established that there was vital equity in the name Indigo, but that 'Telecom Group' was limiting the company. Evolving the name to Indigo and their positioning to Engineering a Digital Future allows the company to enter emerging markets by shifting perceptions towards their leadership in designing, building, and supporting digital infrastructure for the future.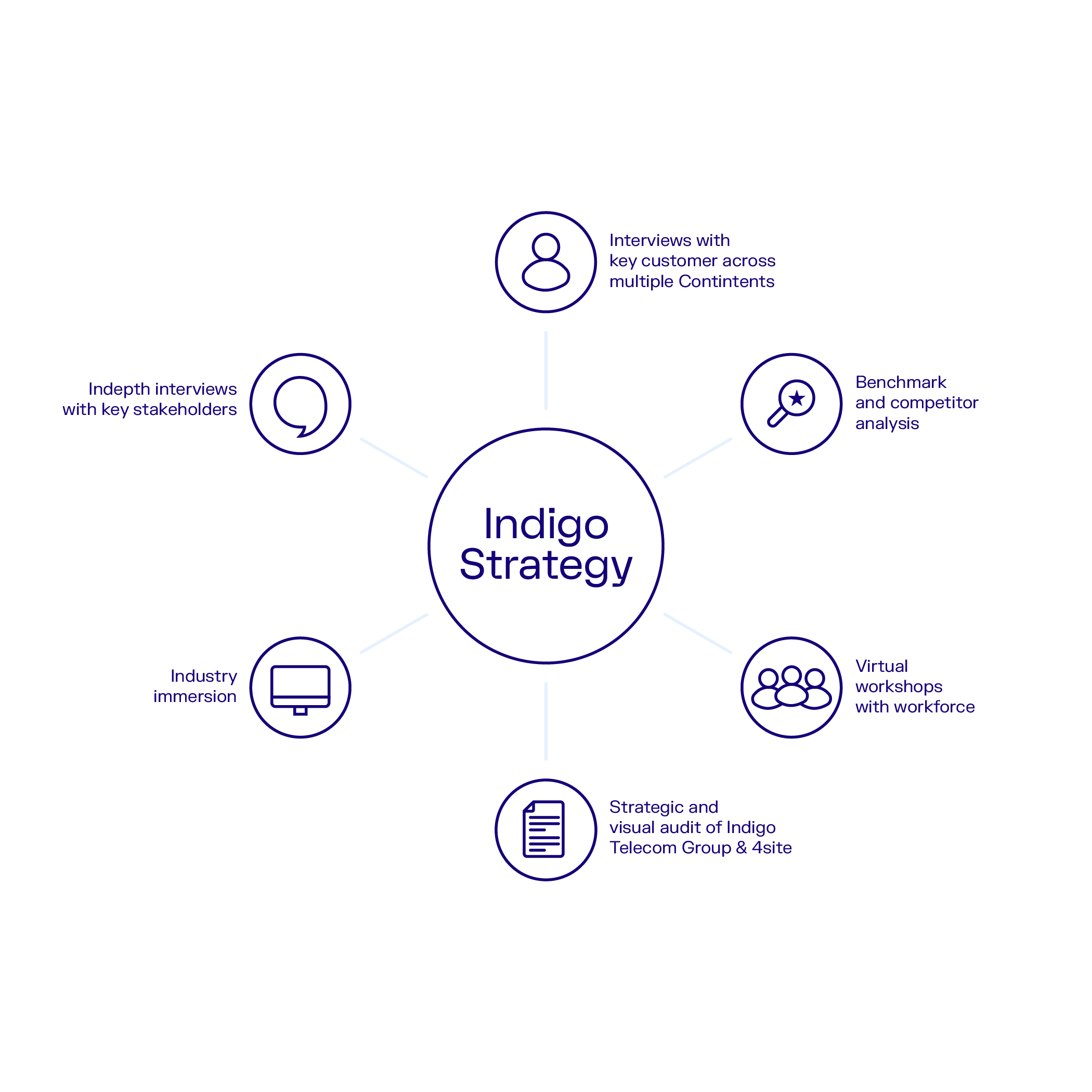 Engineered to be simple,  clean,  and contemporary, the triangular logo represents Indigo's momentum in continuously pushing forwards and communicates their three core offerings of design, build, and support.
​
The  colour Indigo is  integral to the brand's identity. By balancing the grounding violet blue with a vibrant yellow, the identity is brought to life to create standout in the marketplace.
The Digital Stream represents a future of limitless possibilities enabled by amplified connectivity and encapsulates Indigo: flexible and future-focused, elegantly engineered, structured yet fluidly dynamic,  agile  and responsive.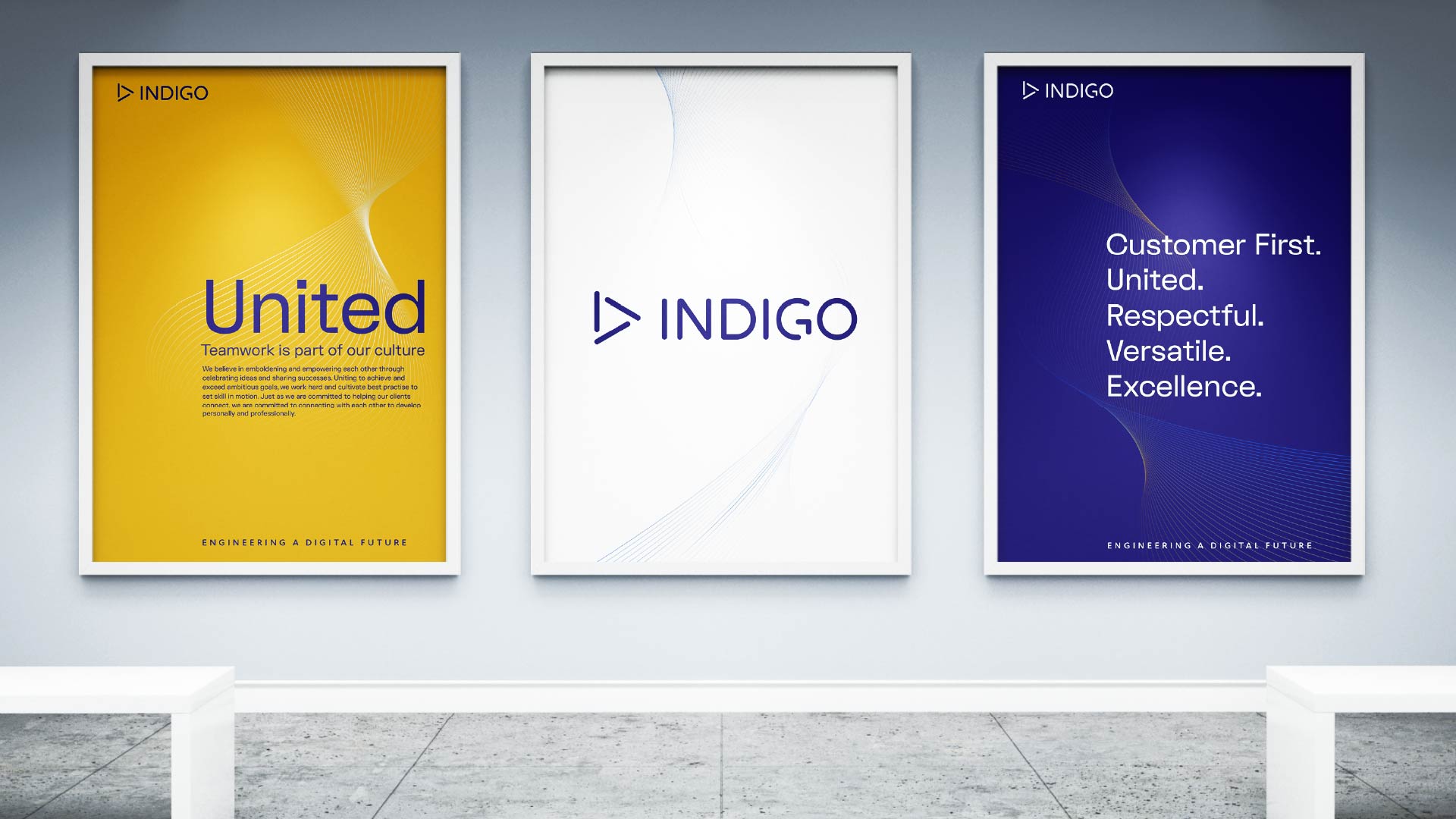 Building on Indigo's unique CURVE values, we designed and implemented a tone of voice capturing the brand's role as instrumental partners in delivering dynamic projects and actively shaping the future of digital infrastructure.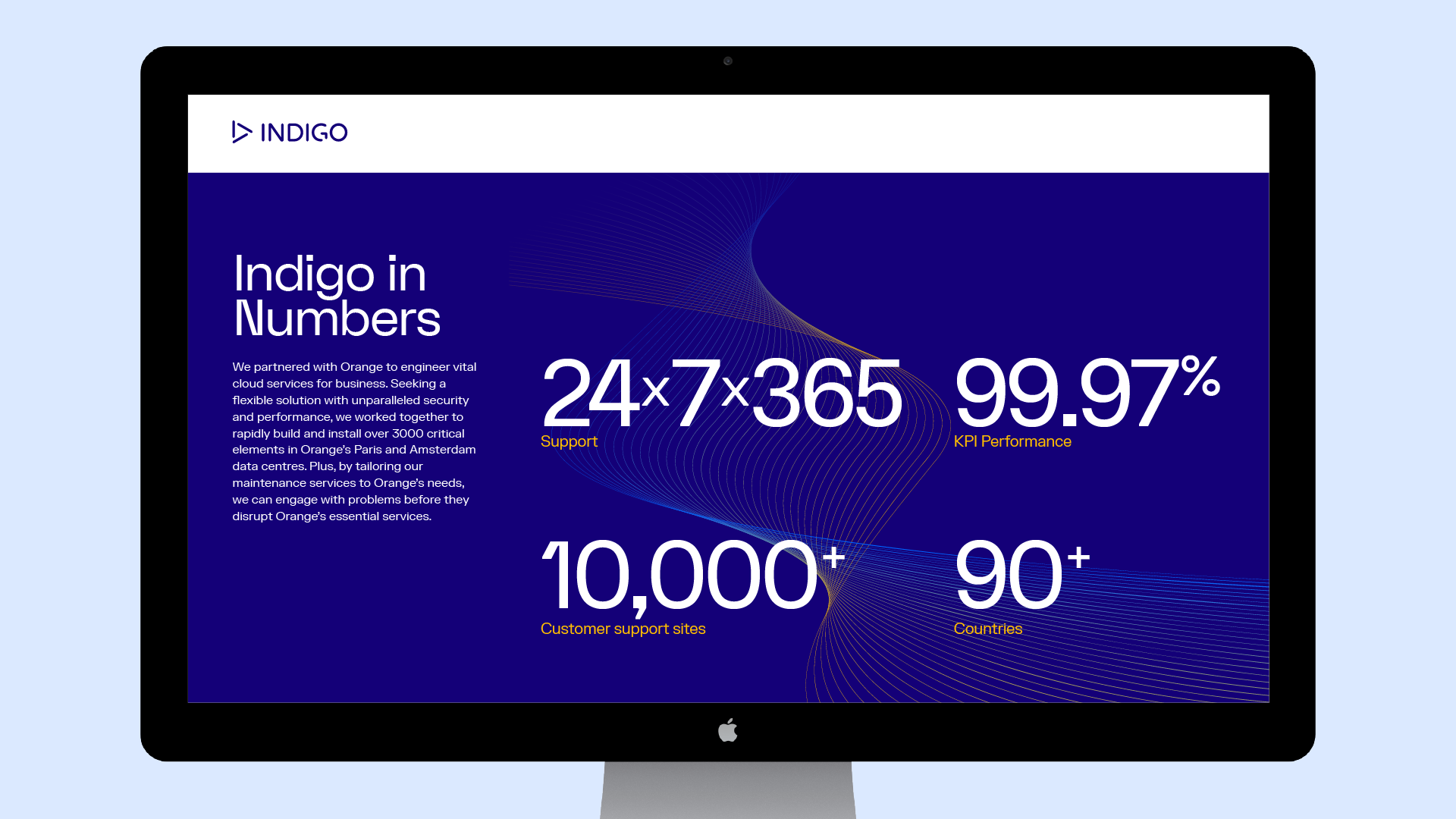 As strong B2B brands outperform weak ones by 20%, the new brand positioning, strategy, and identity will enable Indigo to be distinctive and compelling in the marketplace and create greater impact with a clearer offering.
The refreshed brand sets Indigo on course to accelerating  their  growth strategy,  delivering a brand platform and communication tools to outpace  global market opportunities in data  centres,  fibre, 5G,  and next-generation telco services.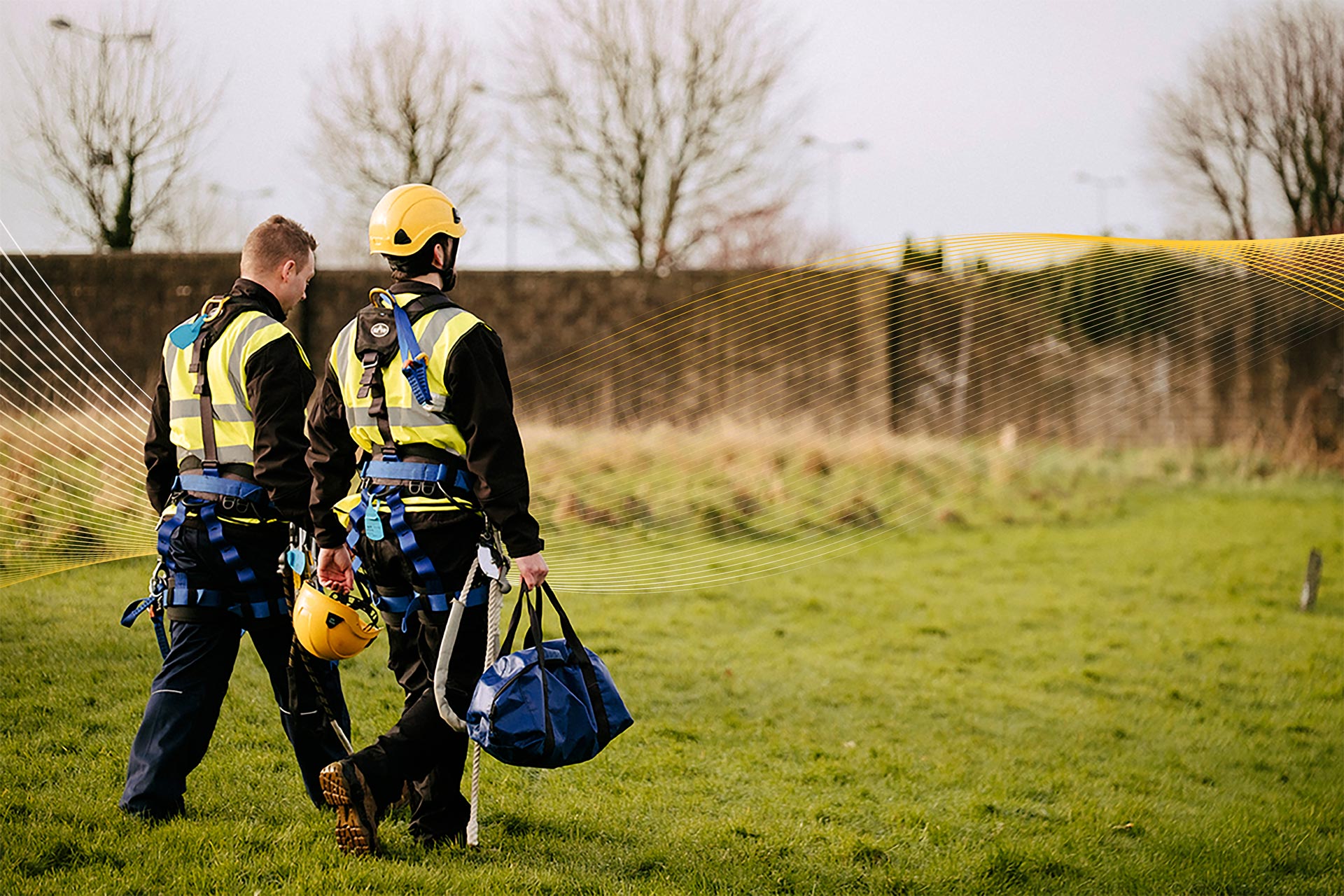 "This brand refresh more accurately reflects our vision to accelerate the limitless possibilities of global connectivity enhancing performance now and into the future."
Ian Duggan, CEO, Indigo