ISPCC Childline
Rebranding Ireland's leading children's charity
Developing the new visual and verbal identity for Childline, strengthening the resilience of children and young people across Ireland.
Childline is a leading force for young people. As Ireland's largest children's charity, Childline listens, empowers and strengthens the resilience of young people to help them live their best possible lives.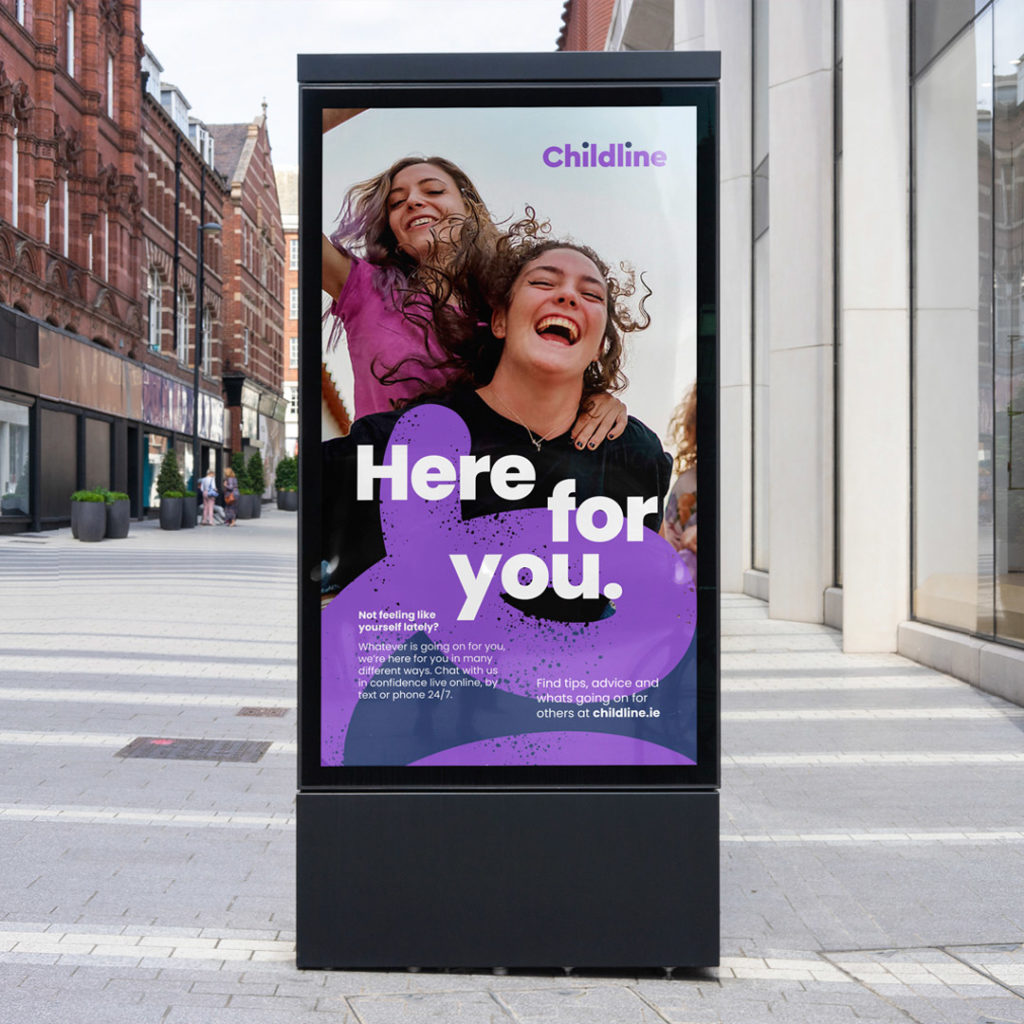 The challenge
Following a detailed strategic planning process and revitalised brand strategy delivered by Genesis, we were appointed to bring Childline's new positioning to life in a way that would connect with children and young people. The creative strategy needed to position Childline as the relevant, 'always-on' resource for young people whilst building strong association for Childline with resilience as the key to enabling children to face life's challenges with confidence. Furthermore, it was critical to shift perceptions of Childline from a crises charity to a valuable resource for all children and all challenges so developing a more inclusive, welcoming brand system was critical.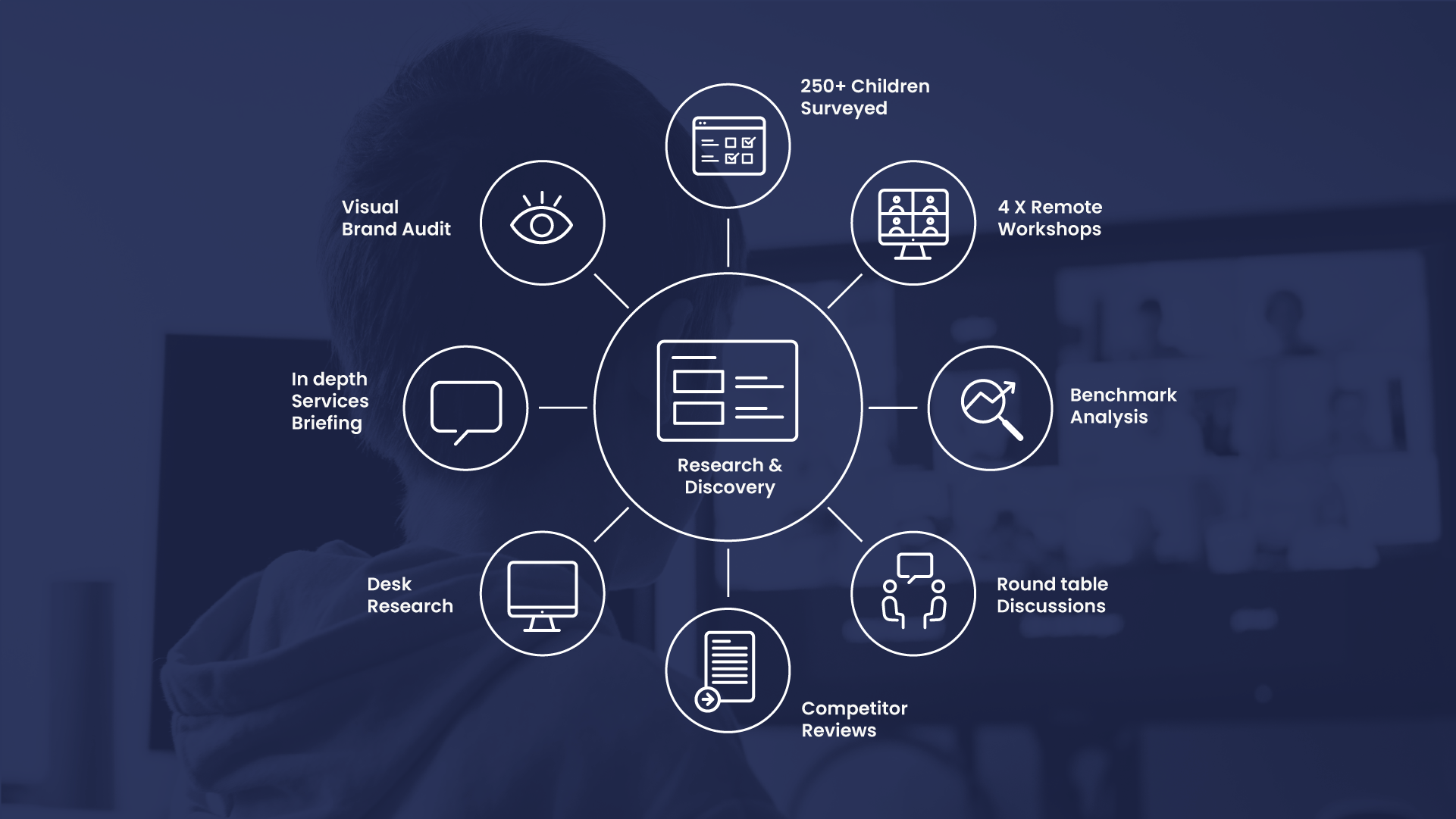 The solution
We gathered insights from 250+ young people across Ireland and ran focus groups at each point in the process to ensure we were clear on the challenges they face, how they viewed Childline and what their understanding of Resilience was.
Children using Childline's services range from 8-15, with a core audience of 12-14, so it was critical to immerse ourselves their worlds. We took influences from culture, sports, gaming, music, social, film to build a brand that fit naturally in their world, a brand they would feel at home with and gravitate towards.
Childline are a trusted ally and supporter for young people working with each child's individual situation, personality, and background through a range of services. To reinforce this stance and demonstrate their commitment to be by every child's side, we amplified the two 'i's in the Childline logo. This was further strengthened with the Brand Promise – By Your Side which is championed across communications.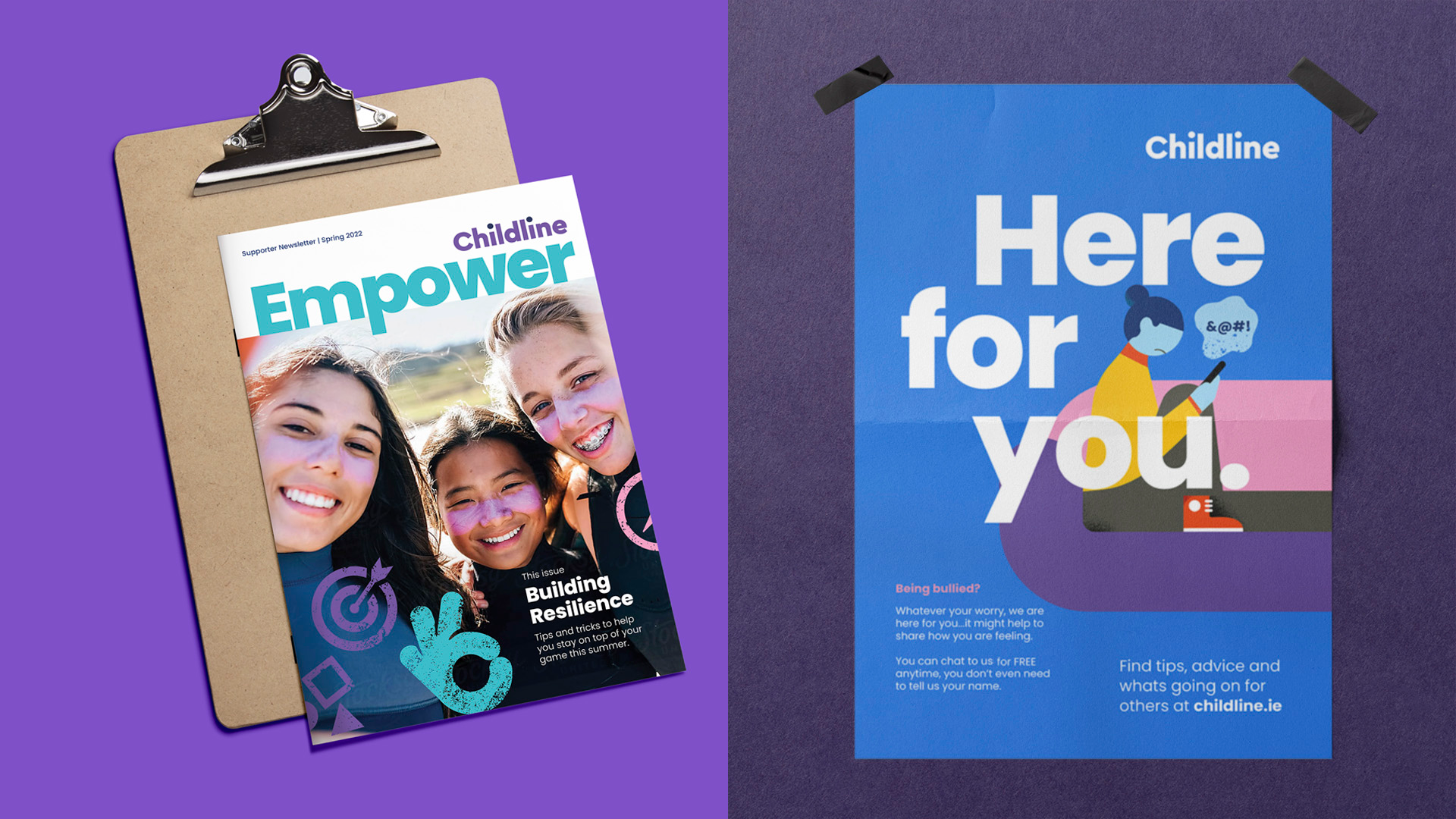 The tone of voice was crucial to connect with young people's point of view, speaking directly to them and their experiences. The unique verbal identity was designed to be bright and strong, sincere and supportive, empowering young people to care for their wellbeing by nurturing their resilience.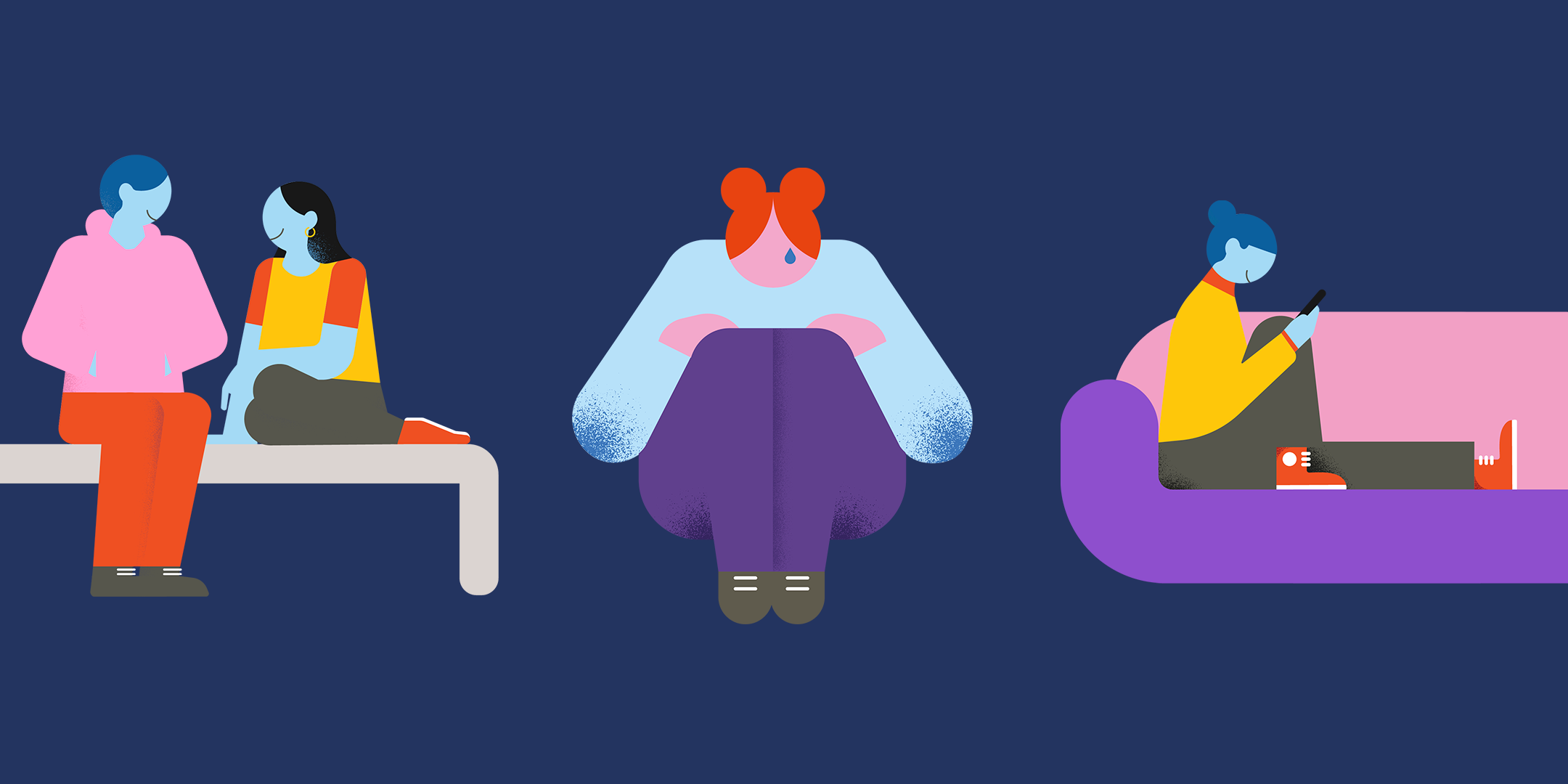 Our conversations with young people showed that photography needed to empower and not victimise them. Much of the photography used in the sector was seen as "scary" and "too hard to identify with", so we defined a bold photography style capturing the resilience of children, celebrating strength through active imagery and empowering lighting.
A proprietary house illustration style was created with primary school students in mind, so that the more challenging topics that they face can be presented in less intimidating way.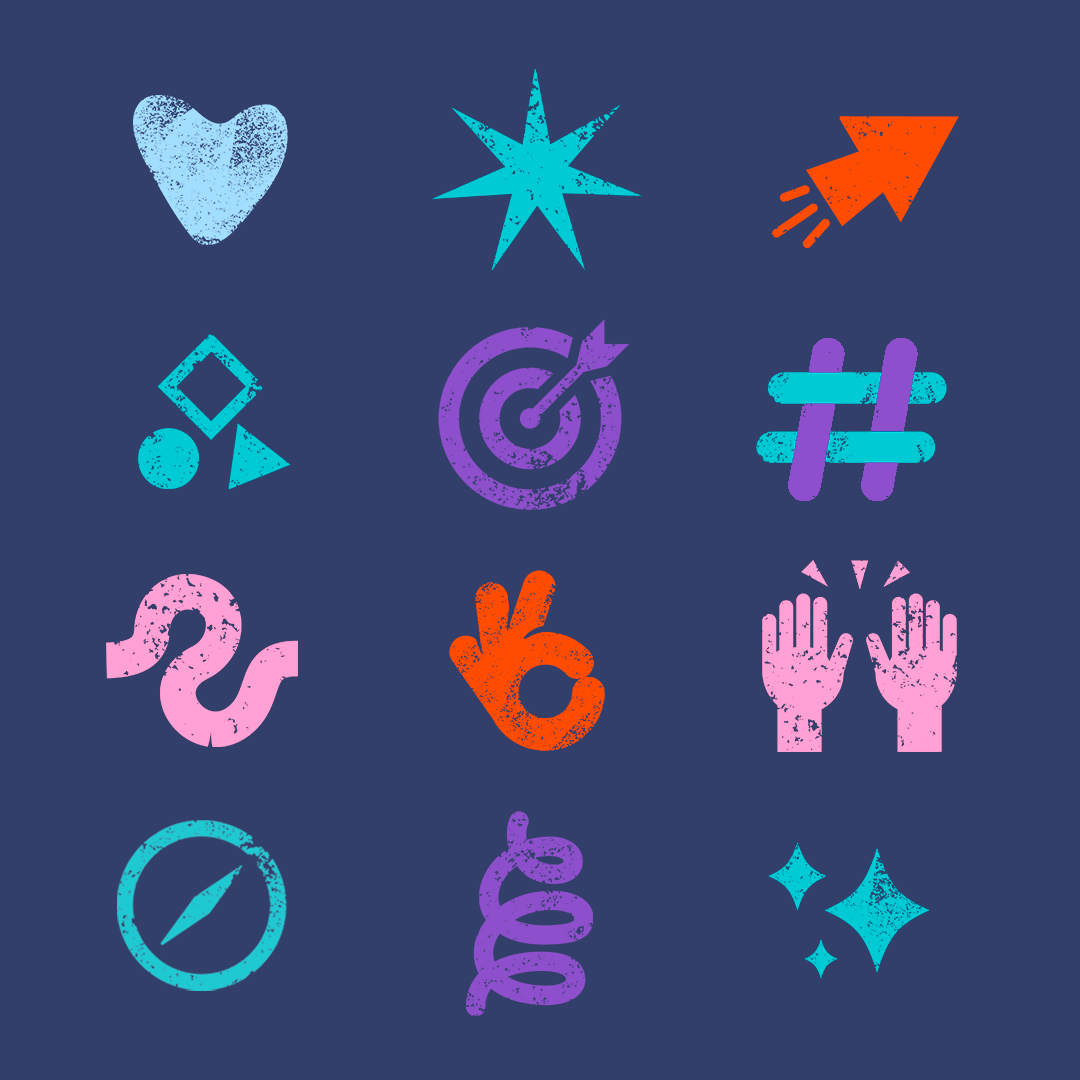 To educate young people on characteristics of resilience we developed a 'resilience inventory'. Inspired by the world of gaming, the inventory explains resilience in a way that is easy for all children to remember.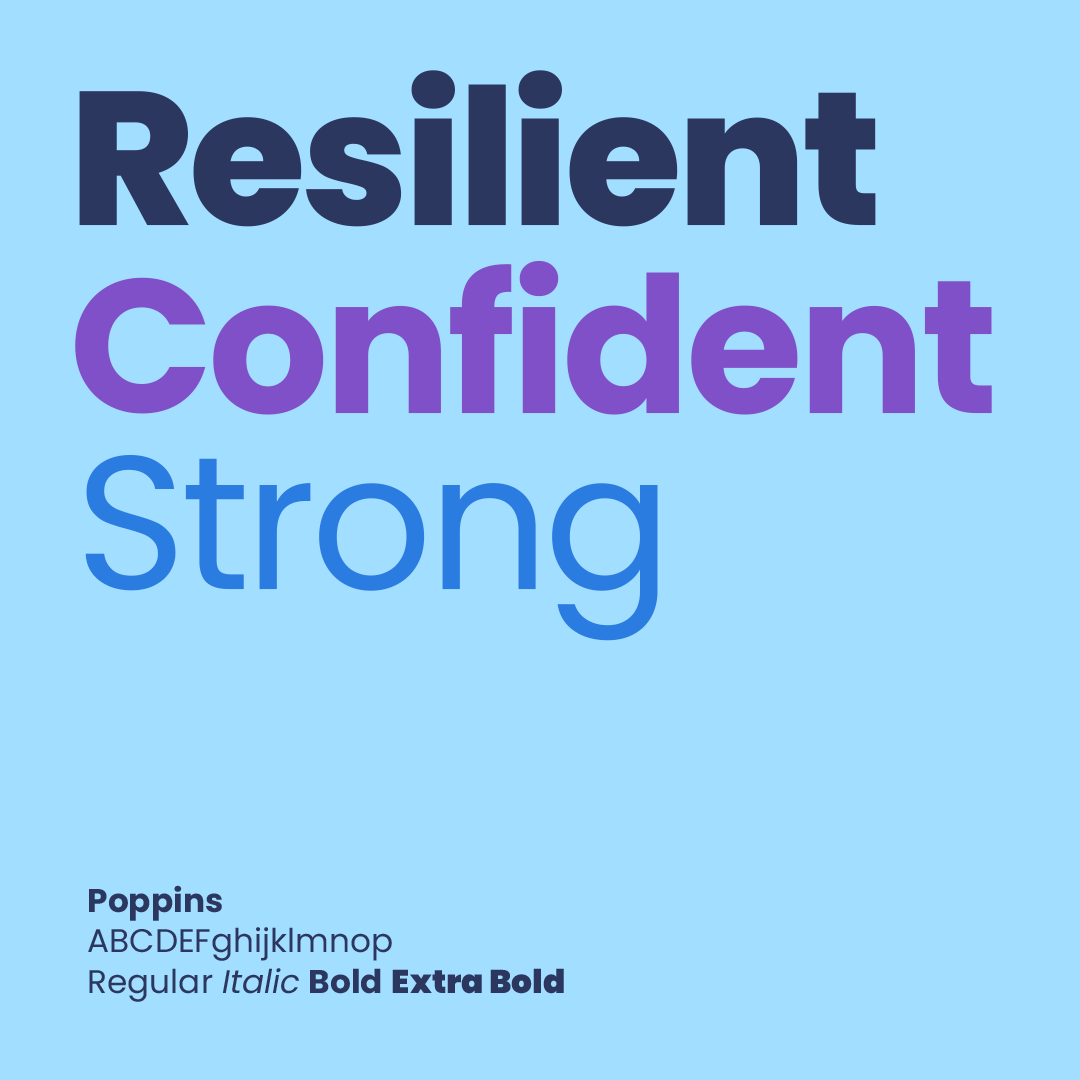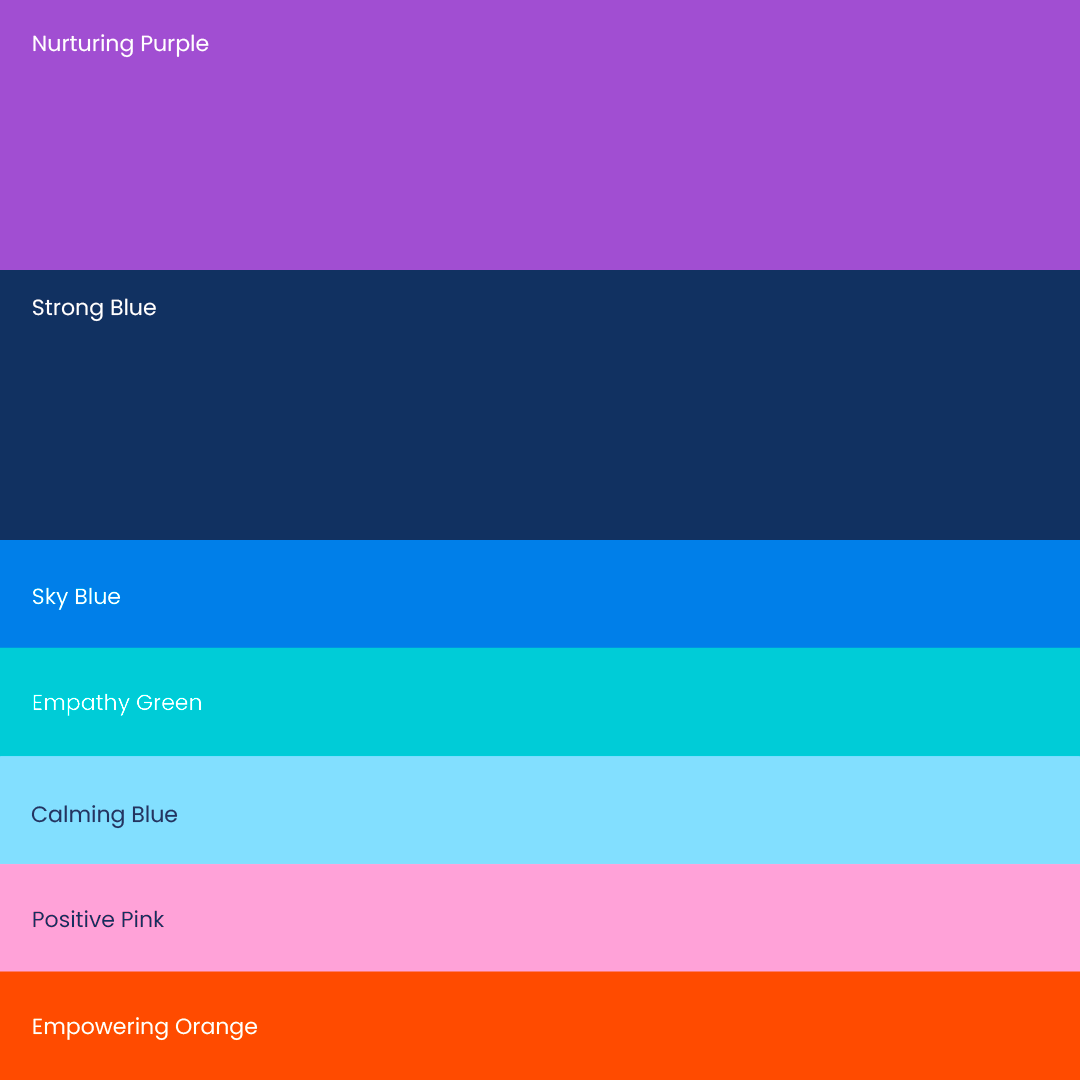 Young people also confirmed that the previous red and black colour palette signalled danger, reinforcing Childline's crisis perception. To counter this perception, we developed a bright and optimistic palette optimised for digital and designed to capture the attention of young people.
Poppins was chosen as the primary brand typeface. The sans serif helped position the new identity alongside the sports, social and gaming brands in children's worlds. As an open source and easy to distribute typeface, it removed any cost barriers, particularly important in the charity sector.
Finally, we tested the creative through workshops with young people across Ireland and received an overwhelmingly positive response. Some of the comments include: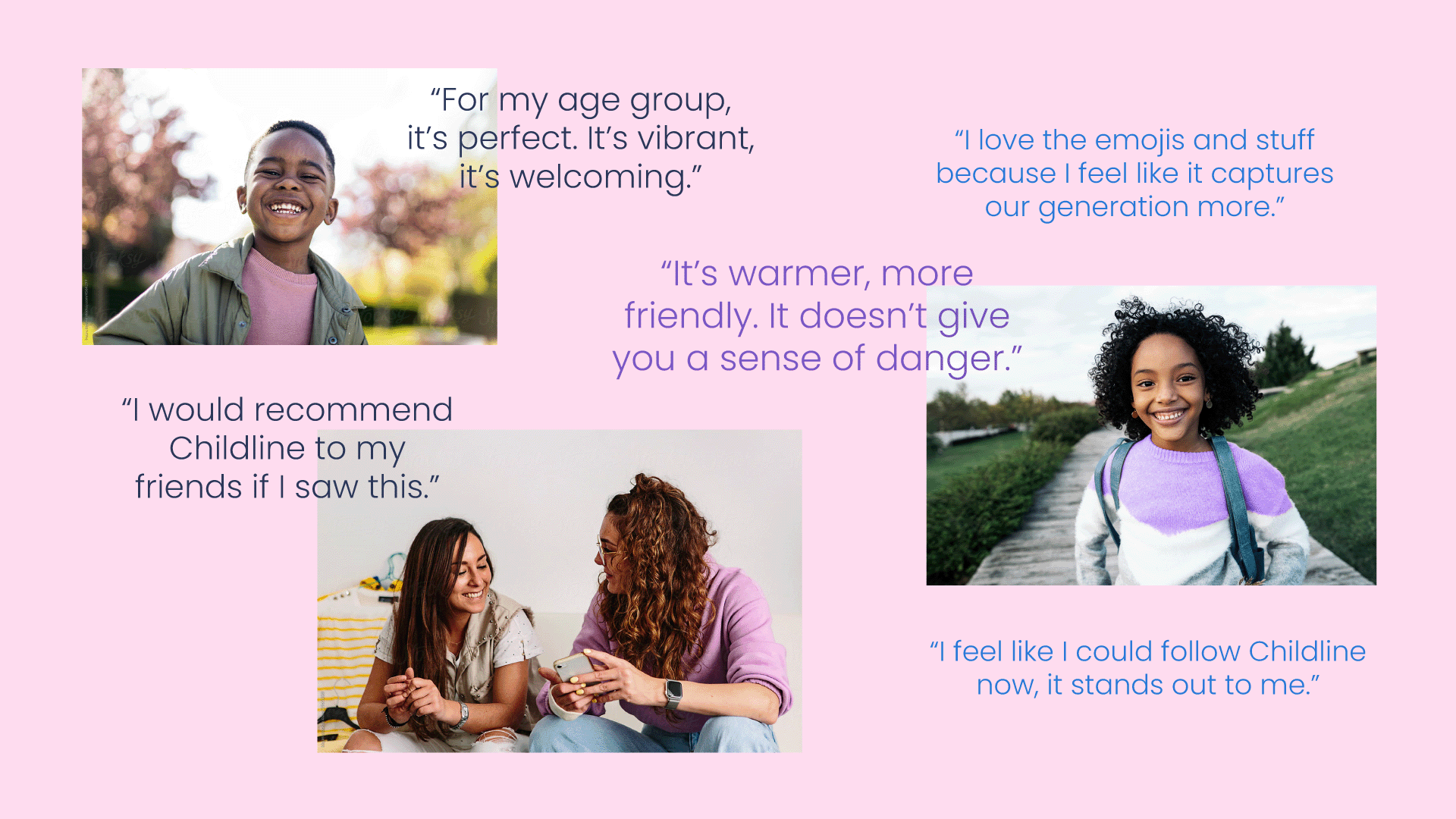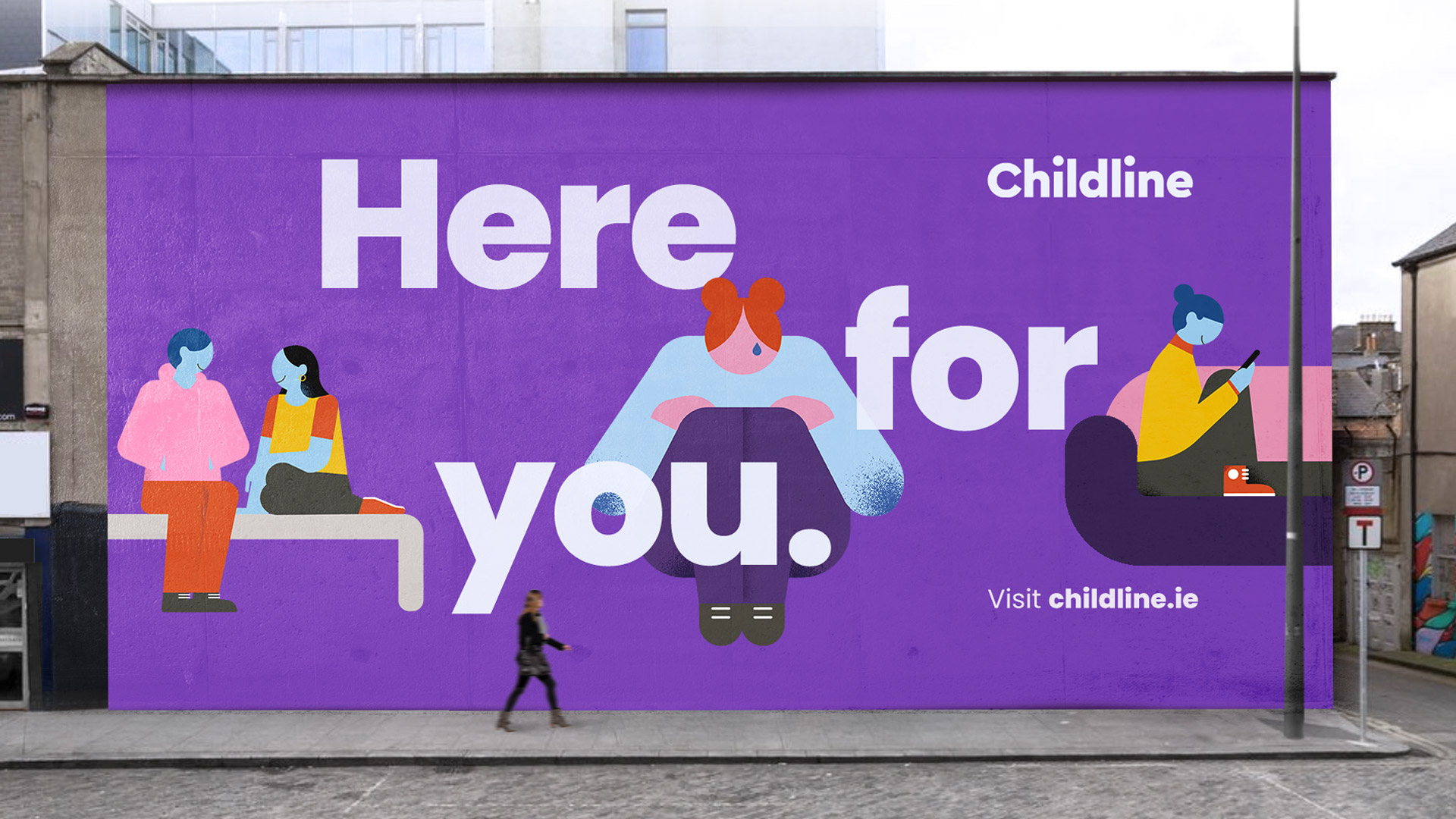 "We knew from the outset that we presented RichardsDee with a challenge of creating new, fresh visual identities for both our ISPCC and Childline brands that were engaging and relevant for our audiences. The team embraced this challenge and not only fully understood the brief but through their energy and enthusiasm for the project, enhanced it and added huge value to our organisation"
John Church, CEO, ISPCC