Marketing Institute Ireland
Branding the Future
of Marketing in Ireland
Reinforcing marketing's impact on business performance and re-establishing Marketing Institute Ireland as the place for strategic insight and cutting edge thinking.
MII is the professional body for marketing in Ireland. Its purpose is to strengthen the contribution and standing of marketing as a key value creator. MII is a centre of excellence for lifelong marketing learning and is focused on moving the profession, people and thinking forward to deliver enhance business performance.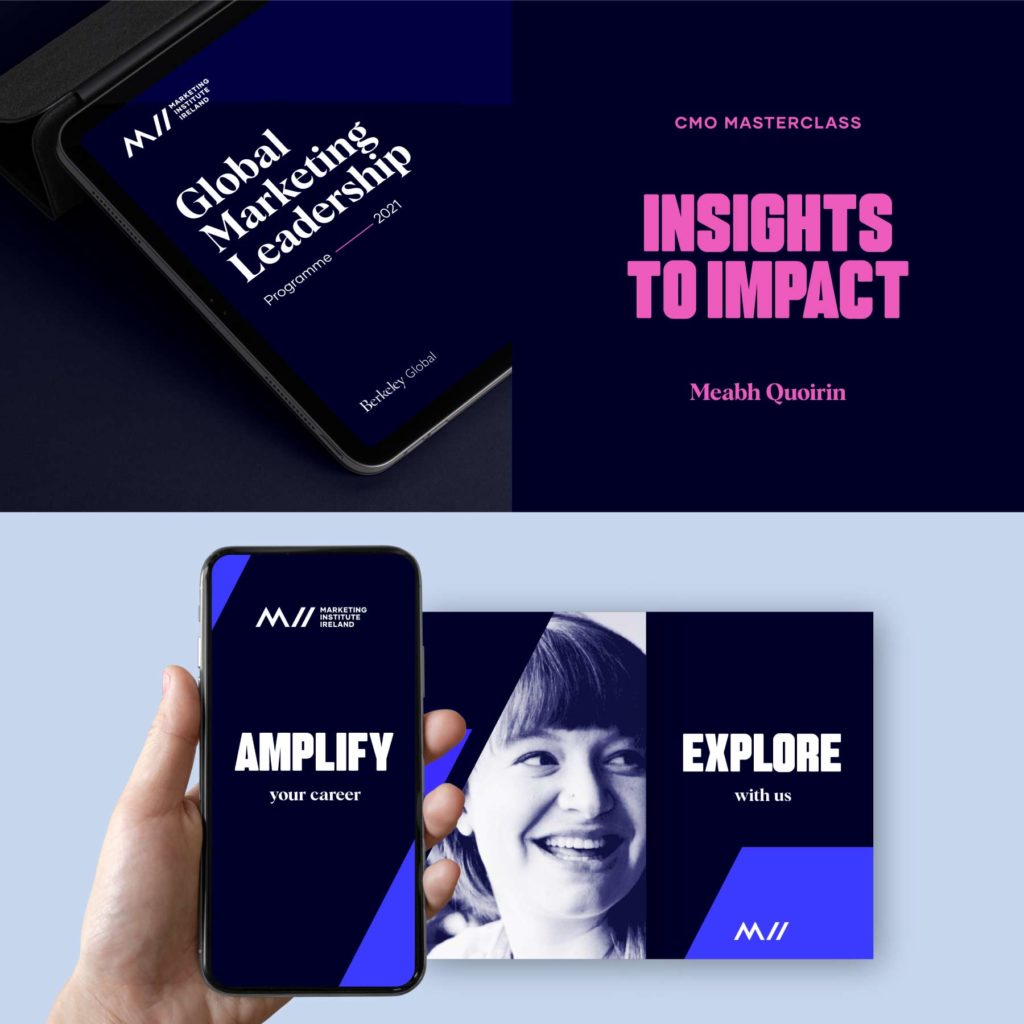 Challenge
Over the years the name had become fragmented while events and initiatives had taken on their own brand equity– it was also time to connect to a younger audience while respecting the breadth and wisdom of the many existing members.
Our challenge was to build on the brand strategy developed by Genesis and deliver a revitalised brand identity system that would capture MII's standing as the leading organisation that enables and empowers marketers on their journey to transformational leaders while re-establishing MII as the destination for strategic insight and cutting-edge thinking.
Solution
A simplified, impactful brand system, renewed focus on the name, and regaining ownership of their events were critical to our strategic approach. All underpinned by bringing the revitalised purpose and vision to life.
The bold new brand identity amplifies MII's role as the voice of authority for marketing in Ireland and an accelerator of marketing talent, equipping their members with the confidence, knowledge, and supports to shape their careers and profession in pursuit of what's next.
The new MII impact mark captures MII's progressive and dynamic spirit. The angle evokes MII's limitless ambition and commitment to moving marketing, and marketers forward.​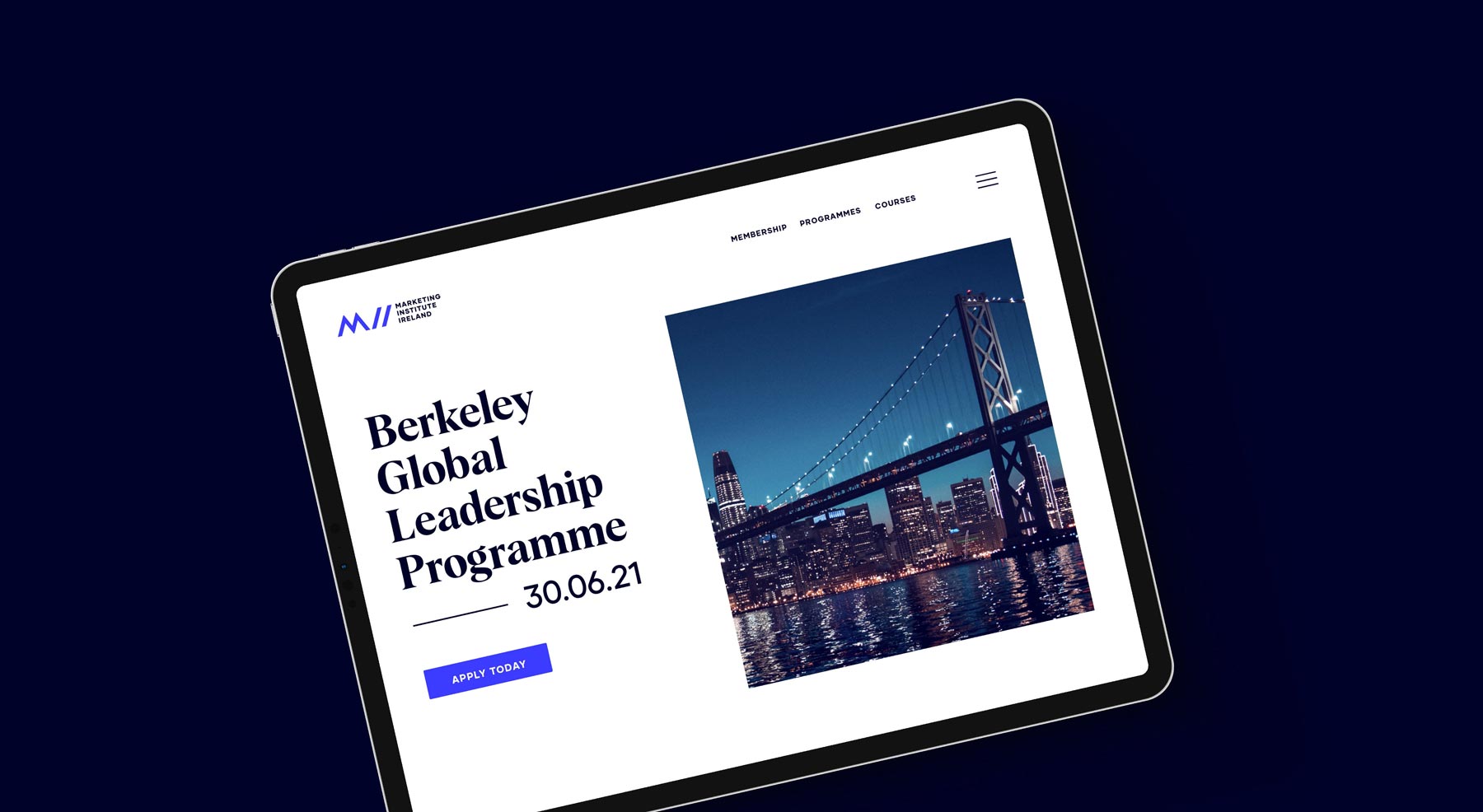 A suite of complementary typefaces enables the organisation to flex its tone, attitude and content to its audience whether it needs to be knowledgeable, informative, or inspiring.
The catalyst graphic creates momentum and radiates confidence, showing that life, learning, and progress grows over time.
A new dynamic, inviting, and challenging tone of voice was developed building MII's reputation as the source of authority for marketing in Ireland, a learning community, and the centre of thinking.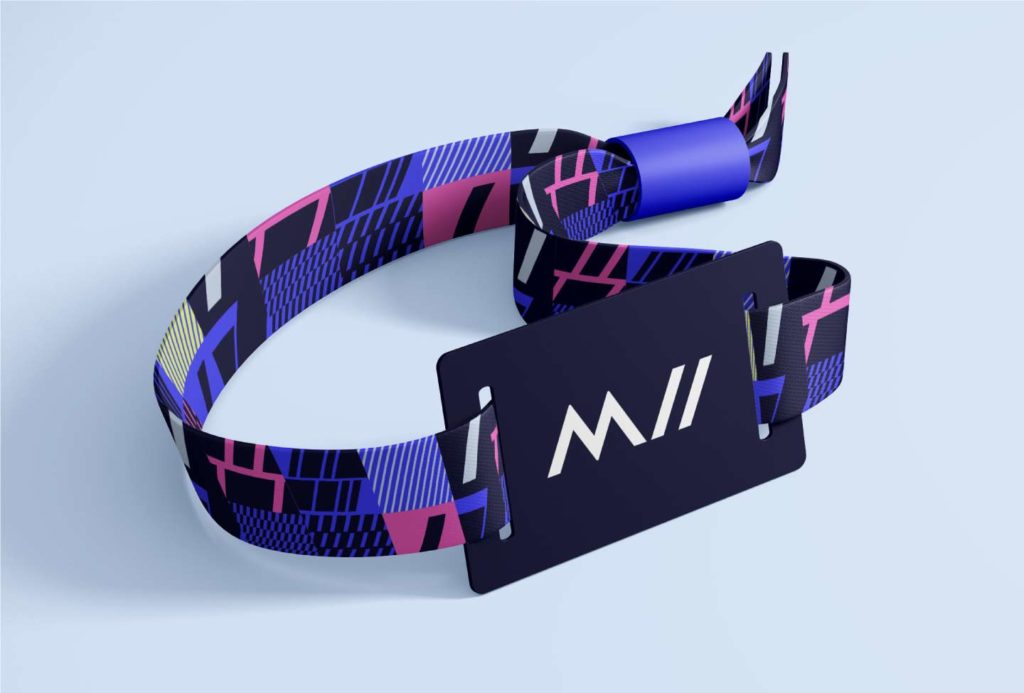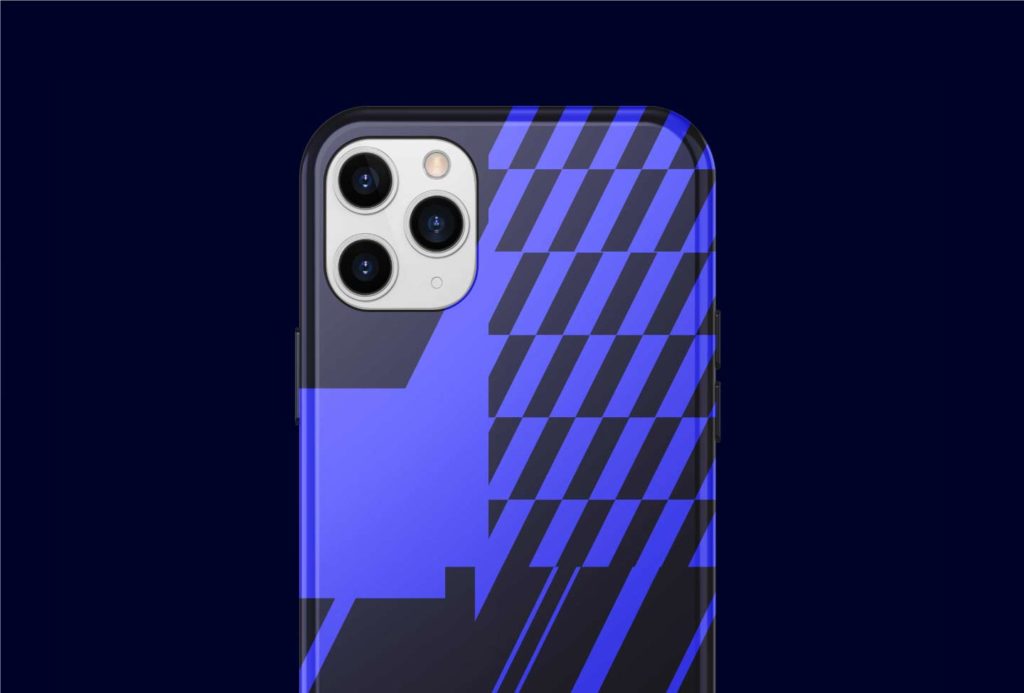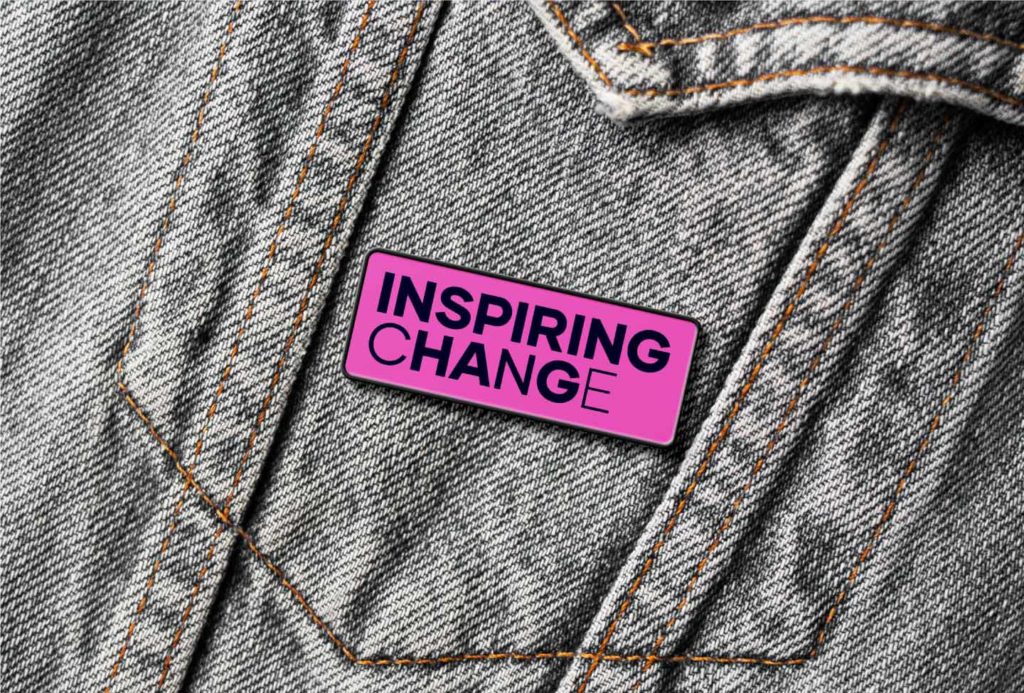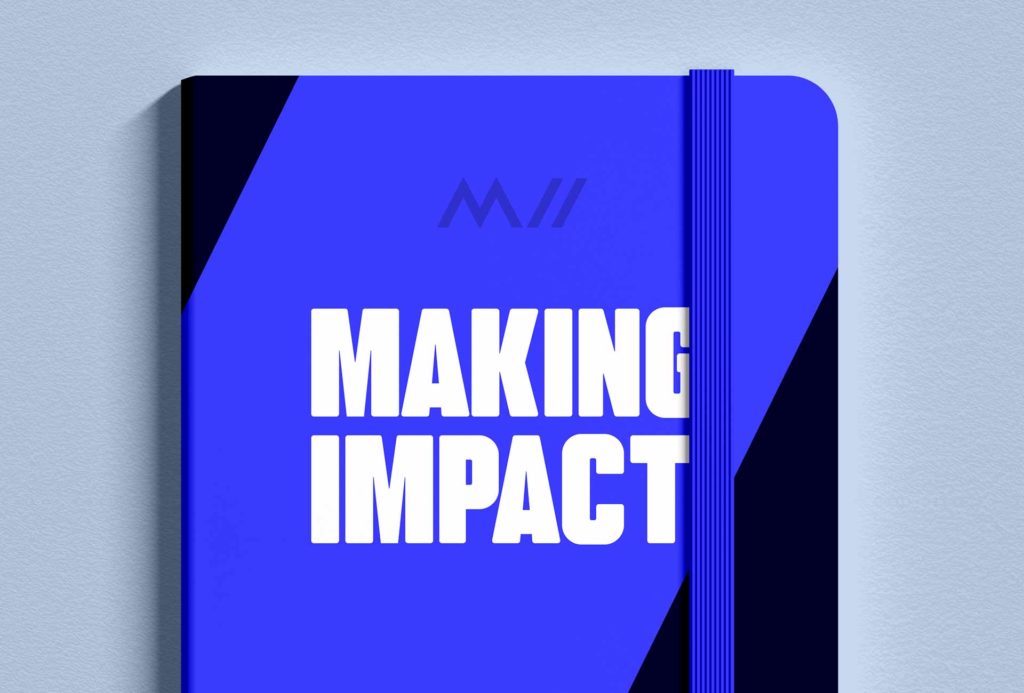 "We are thrilled with the outcome that RichardsDee have delivered. The engagement from start to finish was immense from the full team at RichardsDee. They immediately understood the challenge and you got a real sense that they were invested in the project.
The work delivered was above our expectations and has delivered 100% on the brief and ambition of the project."
David Field, CEO, Marketing Institute Ireland
A revitalised approach to the naming and event branding was undertaken for the All Ireland Marketing Awards. With a renewed energy and impact, the branding system gives MII ownership of the event and establishes a strong statement of its intent to standout and inspire.