Palm Logistics
Reimagining the future of logistics
Communicating a new vision for an established logistics park centred around people, planet and progress.
Palm Logistics are regenerating Naas Enterprise Park into Ireland's premier logistics site. With a multi-million-euro investment committed to the space, the site is being reimagined with improved infrastructure, an emphasis on people and a forward-looking approach to sustainability. To convey this ambitious repositioning, the park needed a clear identity to communicate its location, ambition and value proposition more effectively going forward.
The Challenge
Within a rapidly-changing logistics industry, with evolving priorities around talent, ESG adoption, and adaptable premises, it was key to communicate the park's focus on place-making, connectivity, sustainability and creating enhanced public amenities. However, the park had grown over many years but lacked a clear sense of place or a clear positioning.
Our challenge was to create a new brand positioning, name, and identity that would engage existing and potential tenants, reshape perceptions of the park, generate business value, and establish a resilient reputation globally.
Our Method
We embarked on a collaborative process with Palm Logistics, gaining insights into their vision for the park and proposed plans for development. Through consultations with current tenants, project consultants, and real estate agents, we gathered diverse perspectives to inform our process. Additionally, we conducted a market review on sectoral and future trends, benchmarked other brands, and identified the growing demand for environmentally and socially sustainable practices and digital technologies.
Ultimately, our research revealed the need for the park to positively influence the intersection of people, planet, and progress.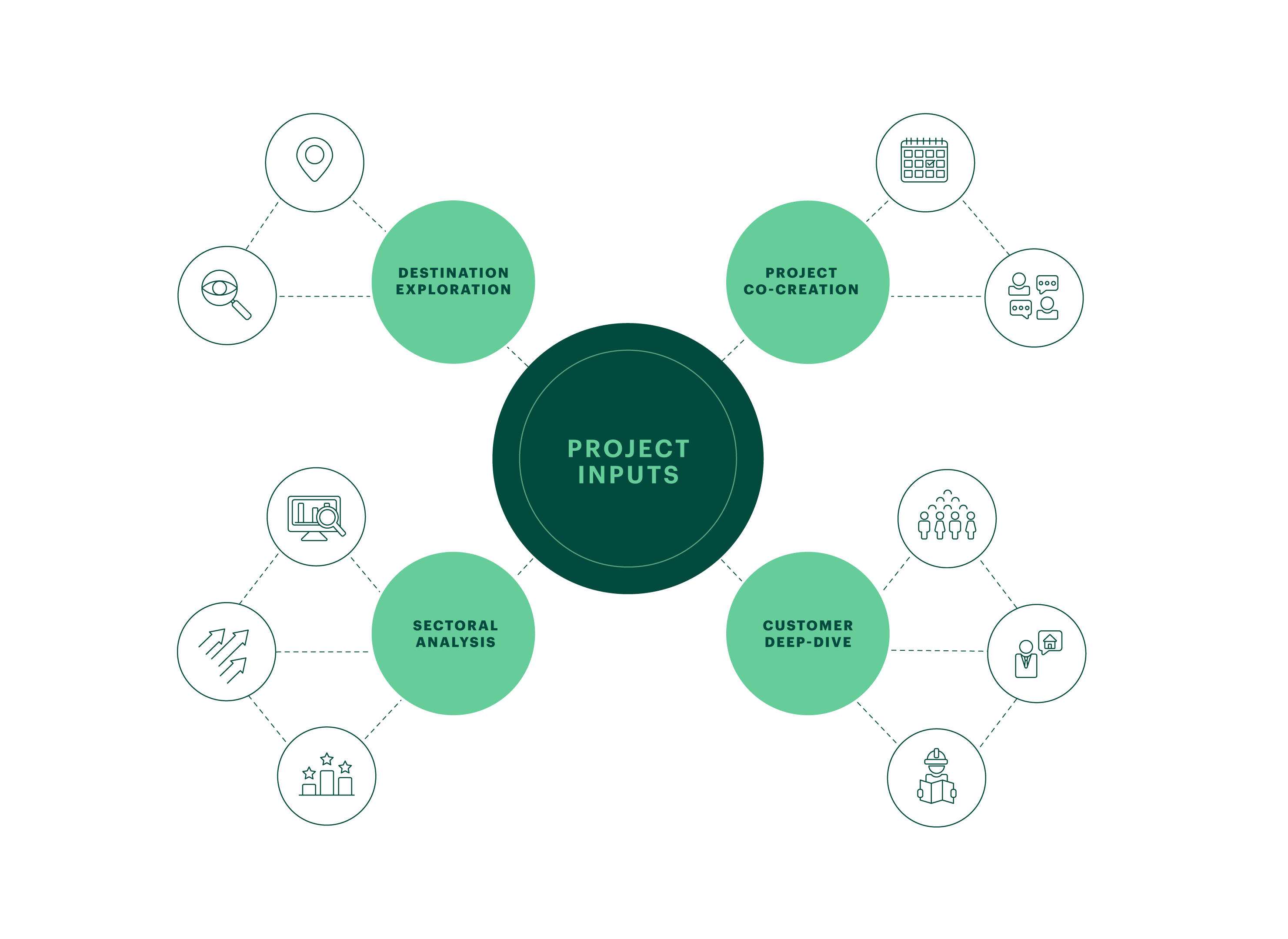 The Solution
Our process established a clear positioning for the park:
"Creating Space, Building Momentum."
This was founded on the park's people-centric, adaptable, and sustainability-driven nature, and aligned with the owners' and tenants' ambitious goals.
Considering the new proposition and project learnings, we also recommended a name change to reinforce the park's ambition and prime location on Ireland's key transportation backbone. We developed the name Momentum to reflect the park's commitment to innovation, sustainability, and the dynamic nature of the business – at present and in the future.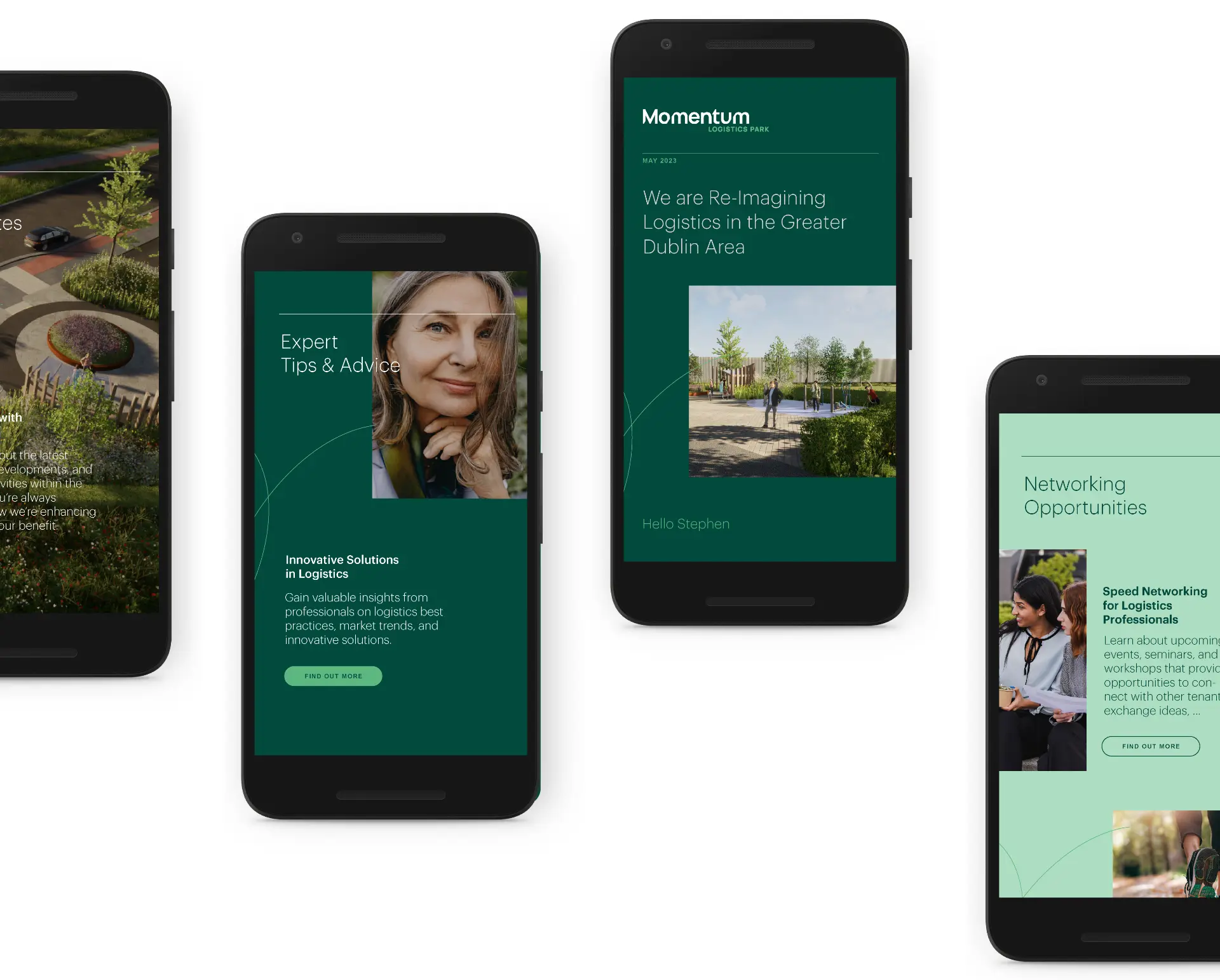 To bring the new brand to life, we developed a distinct brand identity centred around Momentum, conveying a sense of flow, dynamism, and progress.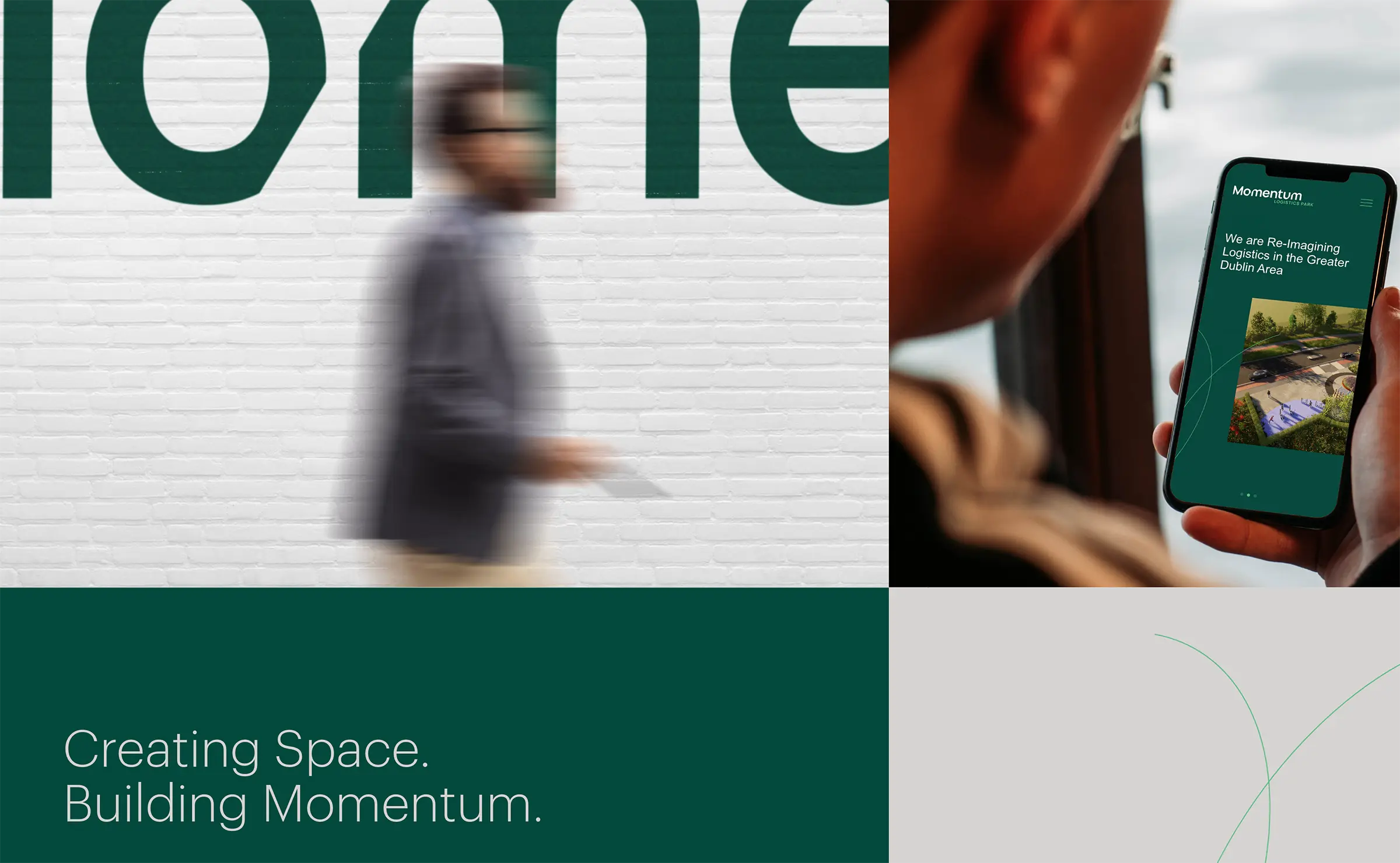 Our digitally centric communication strategy provided easy access to sales aids and templates for ongoing tenant engagement.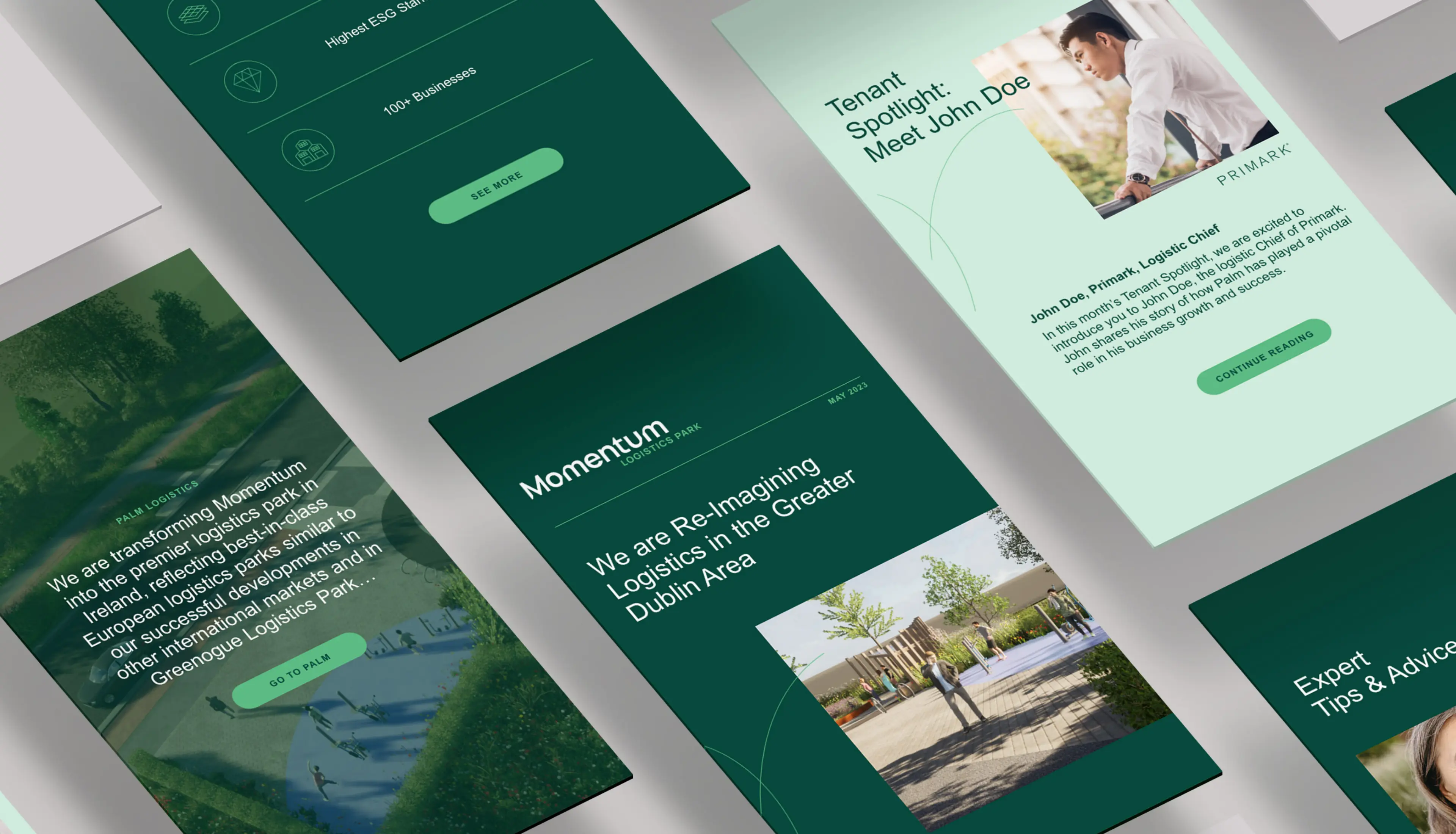 The brand launch was executed with conviction, targeting tenants and the media, followed up by a comprehensive communication campaign to keep tenants informed of future activities and developments within the park.