NBI
Building a Limitless Ireland
Branding one of the world's most ambitious broadband plans.
Selected to deliver one of the most ambitious government broadband plans in the world, NBI is building the foundations of a limitless future for citizens across Ireland, irrespective of where someone choses to live.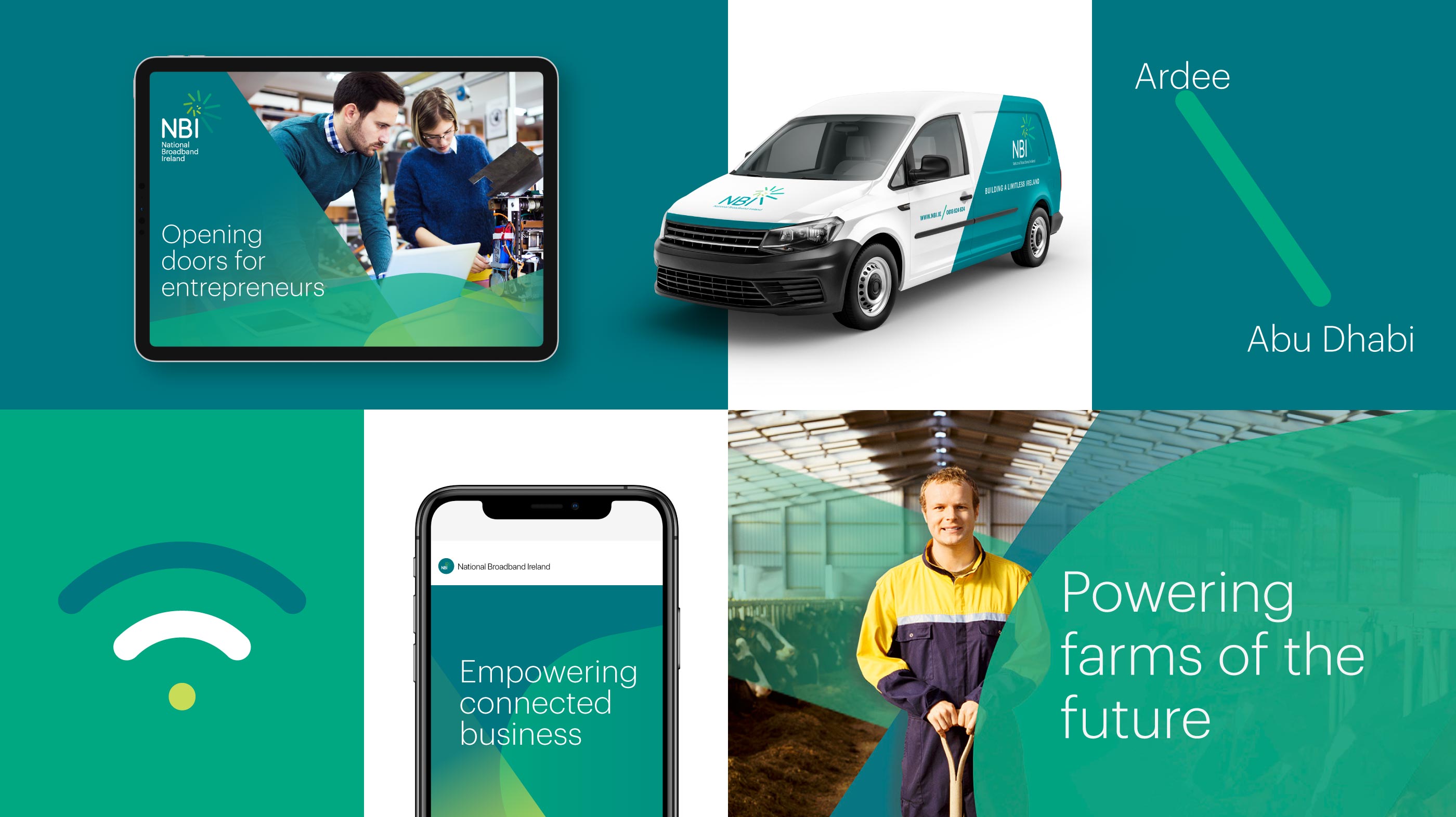 Challenge
The National Broadband Plan (NBP) is the largest ever telecommunications project undertaken by the Irish State. RichardsDee partnered with Granahan McCourt to develop the brand, communications and engagement strategy for the bid process and beyond.
Our challenge was to ensure that the new brand positioned this national project as robust and transformative, as a programme of a national interest. It was paramount that the varied stakeholders clearly understood the possibilities NBI enables for citizens, businesses and communities across Ireland.
We believe better broadband networks enable social progress, equality and sustainability and our ambition was to reveal the power of the network beyond connectivity on the people of Ireland for decades to come.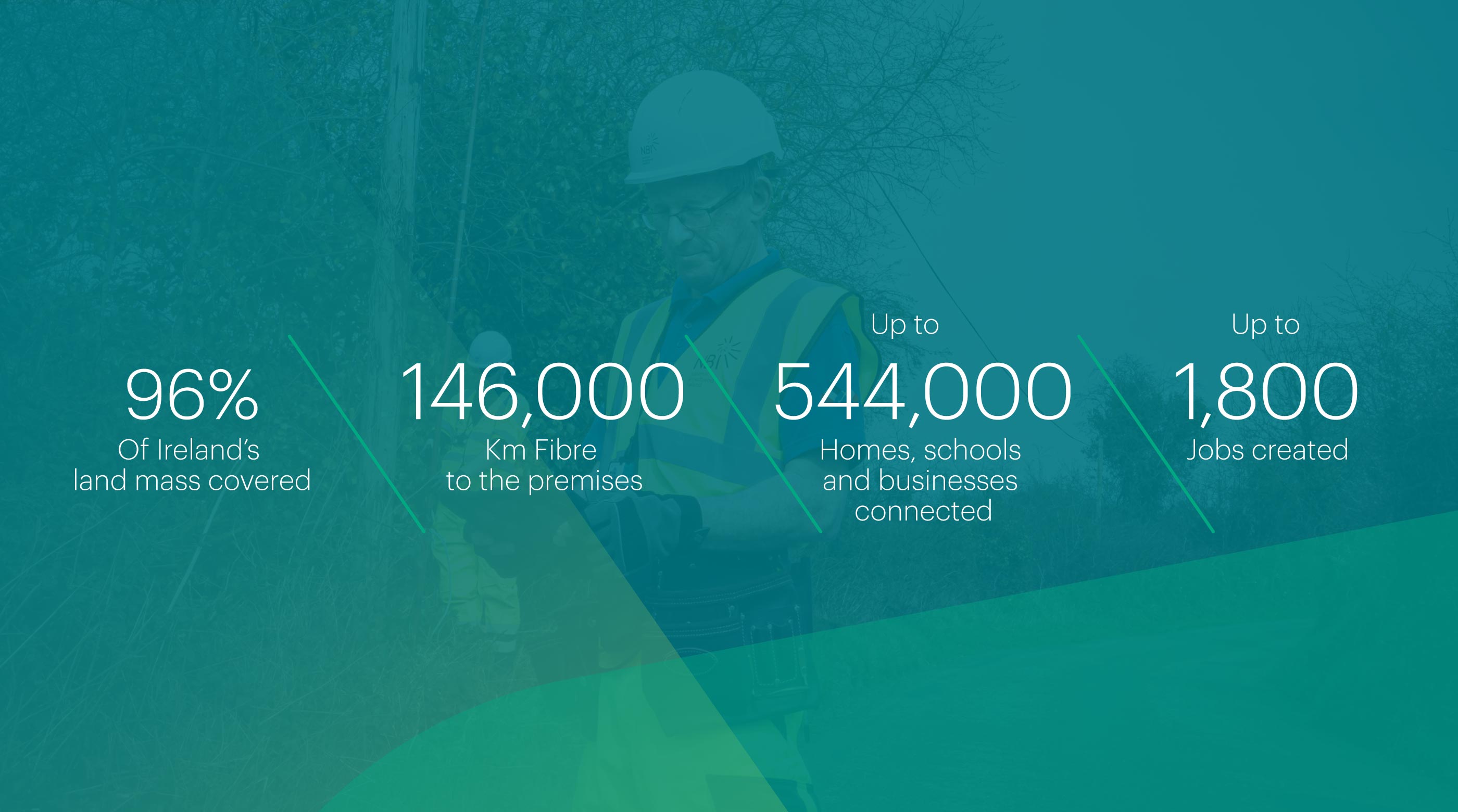 Solution
We designed a highly collaborative programme including research with national stakeholders, interviews with key opinion leaders, workshops with the leadership team to reveal their vision for Ireland.
A thorough naming process delivered the name NBI, shorthand for National Broadband Ireland, this was to signal NBI's stature, reach and standout in a marketplace of RSPs and ISPs.
Working with the leadership team, we cocreated the mission, vision, compelling value statements and authentic purpose "To empower every person, every community and every organisation in Ireland to achieve more, through equal access to local and global opportunity".
For the first time in Ireland's history NBI will bridge the digital divide that exists between cities and rural Ireland, giving equal access to so many — this core brand idea is amplified in the promise 'Building A Limitless Ireland'.
The new brand identity needed to balance a trusted utility with world class, innovative technology. For the identity, we created the Limitless Symbol – a visualisation of the 'Network Effect' built on the idea that when everyone is connected, limitless opportunities are created. The symbol serves as a flexible and dynamic brand graphic that is established across all communications to deliver a distinctive and cohesive brand expression.

"RichardsDee partnered with us from the early stages of the BID process to develop a compelling brand that would reflect our vision for a more equal society. Their diligence, strategic approach and creativity were second to none through the entire process."
Peter Hendrick, CEO, NBI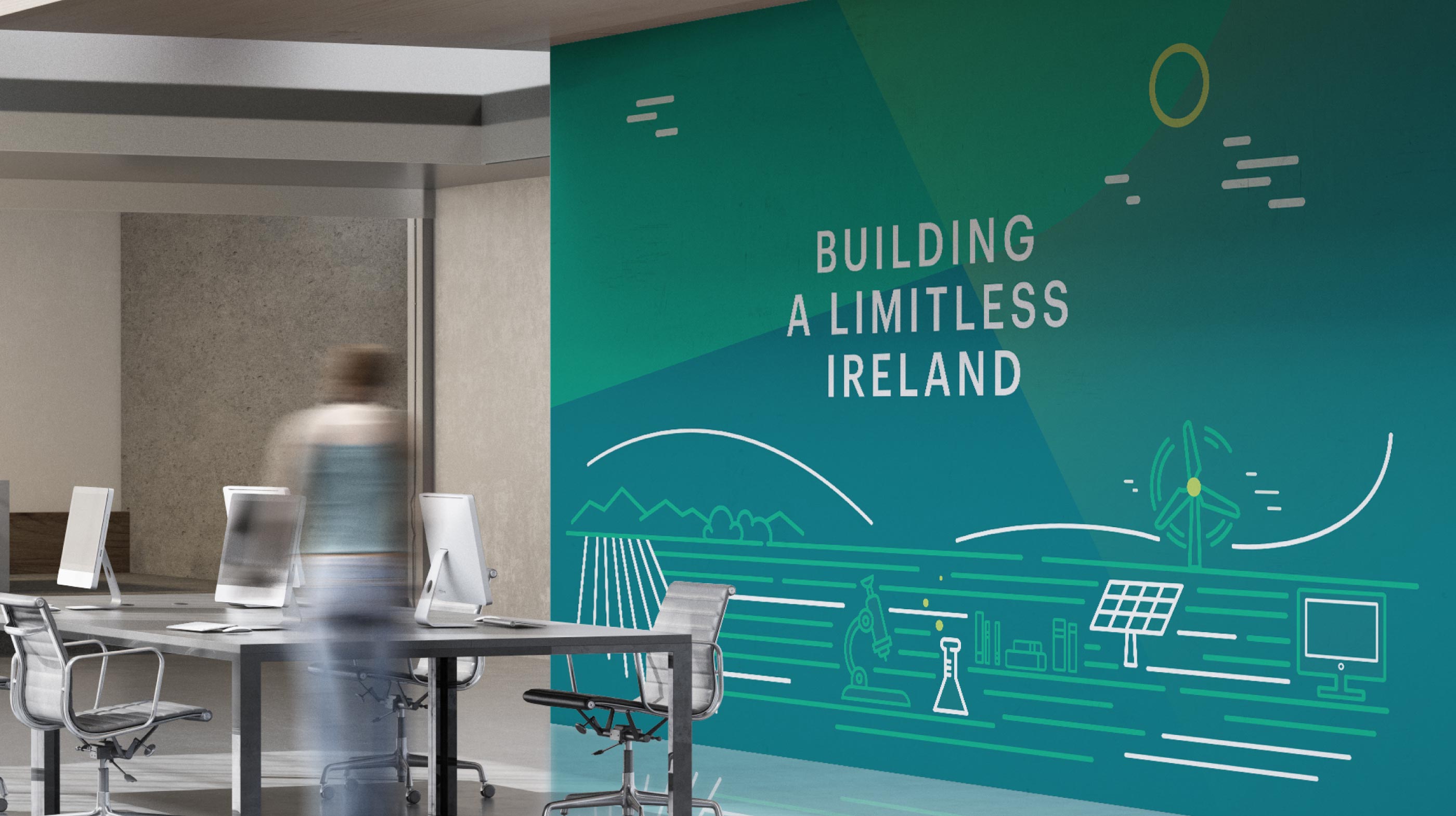 The brand assets including colour, typography, imagery and iconography have been designed to communicate NBI's empowering role within the community, establishing a confident and reassured tone.
The result is brand built on a clear sense of purpose that is central to fulfilling the ambition and opportunity of Ireland.